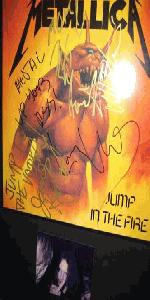 User
Album Ratings 189
Objectivity 50%
Last Active 10-14-10 6:20 pm
Joined 10-14-10
Forum Posts
0
Review Comments 338
Hans Nfl Wildcard Picks

Its the best time of year. Im actually glad the Cowboys lost because they didnt deserve to be in the fucking playoffs. They need to clean house. Anyway, time for the soothsayer (me) to make his proclimations.
1
Wire


Pink Flag





Falcolns at Giants. Spread: NY -3. This is an intriguing matchup because both teams are hot lately. With the exception of ATL getting blown out by New Orleans and the Giants curious loss to Washington in Week 16, both teams are playing at their peaks right now. Looking at this game, these are not your old school Giants. Eli damn near threw for 5000 yards this year while their running game has been down. The big difference though, is the Giants defense is much weaker than they normally are. The one thing that hasnt changed about NY is they are still a pretty maddening team and often beat themselves. ATL is a much steadier, consistent team. I am picking ATL for three reasons: 1. The Giants defense is giving up 4.5 yards per carry and their secondary is in shambles, which means Ryan and Turner should have plenty of success. 2. If the Giants somehow manage to bottle up Roddy White and Turner, I dont see them having an answer for Tony Gonzalez and Julio Jones. 3. NY, contrary to popular opinion, does not have a very good home field advantage and have historically not played well at home in the playoffs, negating ATLs tendancy to suck on the road. 4. The Giants past few wins arent as impressive as they look. They beat Dallas twice (who they own anyway), and a free-falling Jets team that entirely beat itself. Also, one of those Dallas wins was a miracle comeback and the other was because Romo was hurt, Terrance Newman sucks, and Dallas are choke artists. Anyway. ATL 27 NYG 21.

2
The Replacements


Tim





Pittsburgh at Denver. The Spread: Pit -9. This is pretty simple guys. The leagues #1 defense (for about 6 years running) against a quarterback who can't throw the ball. The only way to beat Pittsburgh is to get lucky on deep balls (wont happen), or to confuse them (definitely wont happen). It was a nice run for Tebow but this is an obvious pick. Maybe next year, Tim. Pittsburgh 24, Denver 3

3
Radiohead


Kid A





Detroit at New Orleans. The spread: NO -10.5. It might seem obvious, but fun fact: Detroit has only given up less than 27 points once in their last 8 games. New Orleans has scored more than 40 in their last 3, and have a record setting offense. Fun fact again: Detroit just gave up 480 yards and 6 TDs to Matt Flynn. Fun fact number 3: Detroit is a highly undisiplinced team, New Orleans is the definition of an oiled machine. Stafford is a boss and they will get some points but they are not stopping the Saints. Saints 31 Lions 20.

4
Blackalicious


Blazing Arrow



Cincy at Houston. The spread: Houston -3. This is interesting because its the first time two rookie QBs have ever faced each other in the playoffs. Neither one of these teams is getting past the 2nd round, so a win here will be a nice consolation prize to whoever gets it. And I believe that is going to be Cincy, for the following reasons: 1. Dalton is better than yates, by quite a large margin. If they can hold Foster and Tate under 150 yards they should win by double digits. 2. Houston's D was great for alot of this year but they have given up 24 per game over the last 3 and seem to be coming back down to earth. 3. Andre Johnson is still not healthy enough to scare Cincy. Unless he's messing with everybody, I cant see him being a huge factor, meaning the only other weapon besides the running game is Owen Daniels. 4. Houston lost to the Colts, and Cincy should have won during their previous matchup. Kind of a shit game to be honest.
Cincy 17, Texans 13.