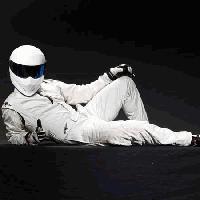 User
Reviews 6
Approval 100%
Soundoffs 1
Album Ratings 343
Objectivity 71%
Last Active 10-05-10 10:13 am
Joined 10-05-10
Forum Posts
0
Review Comments 252
It Hurts So Good...

After a really bad experience with Tequila the first summer I was 21, I pretty much vowed to stay away from it, at least in excess. I was going to stick with my Whiskey, Rum, and beer... No problem... Went out for drinks last night with some friends, and Tequila made an appearance. Getting up for work this morning was probably the least pleasant thing I've done in a while...
1
Katatonia


Night Is The New Day





Just recently getting into this... Kickass album

2
Cynic


Traced In Air





Same as 1..

3
Intronaut


Valley of Smoke





Never been a huge fan of these guys, or the genre in general... This really grew on me, though.

4
Anathema


We're Here Because We're Here





My 2010 AOTY... Refuse to make a 2010 list, but this is #1 for me.

5
Amorphis


Skyforger





Really, really growing on me.