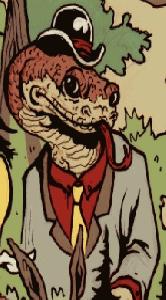 User
Reviews 37
Approval 89%
Soundoffs 25
News Articles 16
Band Edits + Tags 25
Album Edits 26
Album Ratings 774
Objectivity 97%
Last Active 10-12-16 9:07 pm
Joined 09-24-10
Forum Posts
114
Review Comments 5,632
Rec Me, Not Wreck Me

Based on this list, could you, the awesome users of sputnik, give me some rrecommendations? Thanks in advance!
1
Letlive


Fake History





I need more of this catchy, gritty, and somewhat technical post-hardcore :X

2
Tera Melos


Drugs to the Dear Youth





Moar catchy-yet-incredibly-technical music please. Vocals are optional.

3
C418


72 Minutes of Fame



If you haven't heard C418's non-Minecraft music, you're in for a treat. Minus the
ambient stuff (which I'm not that into), he can craft some pretty sweet songs.
Evidence: "Along the Busiest of Roads". Rec me more chill-yet-catchy techno
please!
4
Broadway


Gentleman's Brawl





Never really heard easycore before. Rec me some good and catchy easycore

5
Daphne Loves Derby


On The Strength of All Convinced



I have yet to find a band that sounds like these guys...super chill, super catchy,
pretty sweet!