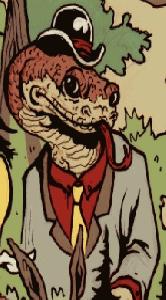 User
Reviews 37
Approval 89%
Soundoffs 25
News Articles 16
Band Edits + Tags 25
Album Edits 26
Album Ratings 774
Objectivity 97%
Last Active 10-12-16 9:07 pm
Joined 09-24-10
Forum Posts
114
Review Comments 5,632
Breaking News: Mitt Romney Dies In Tragic Accident

Romney'd
1
Seven Lions


Polarize





Breaking News

2
Don Caballero


World Class Listening Problem



Just now at 8:30 Eastern Time, Presidential Candidate and Governor Mitt Romney
died in a horrible ice skating accident. He was skating with his wife when suddenly,
an assassin (presumably African American) fired an automatic weapon from the
sidelines. Romney and his wife pulled off several amazing action movie acrobatics
but one stray round hit Mrs. Romney's ice skate. The skate shot off her foot and
flew into Mitt Romney's path, cutting his jugular vein and causing him to bleed out
before paramedics and the press could arrive.
3
Hail the Sun


Elephantitis





Yay politics.