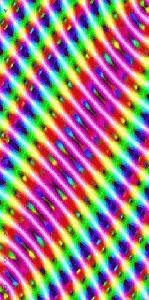 User
Soundoffs 2
Album Ratings 434
Objectivity 73%
Last Active 08-15-10 10:00 pm
Joined 08-05-10
Forum Posts
0
Review Comments 86
Guilty Pleasures
5
B.o.B


The Adventures of Bobby Ray





I actually think this is average, but, I needed a fifth guilty pleasure, so I guess this is it.

4
Joanna Newsom


The Milk-Eyed Mender





I have to treat this as a guilty pleasure because, on this album at least, she can't sing and her harp skills are basically nonexistent.

3
Sara Bareilles


Little Voice





I like this so much more than Lady Gaga's The Fame. SO MUCH MORE.

2
Taylor Swift


Fearless





Probably not a guilty pleasure so much as me not believing that I can like a sixteen year old girl sing pop songs about the same breakup 100 times over.

1
La Roux


La Roux





I deserve so much shit for this.