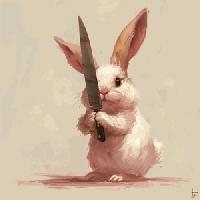 User
Reviews 1
Approval 66%
Soundoffs 96
Album Ratings 1
Last Active 07-30-13 4:46 am
Joined 04-05-10
Forum Posts
1
Review Comments 0
Opeth vs Tool

Probably the greatest mainstream bands of the last 2 decades, Tool rand Opeth sold a total of rr15 million albums together, Tool cca 13 and Opeth almost 2. They are known for having the rrmost retarded rfanbases in the world (after Radiohead and Porcupine Tree). I will now compare rrthem side by side, objectively, because I'm kinda bored.
1
Tool


Lateralus



Vocals:
Maynard James Keenan 9.5/10: an old midget with the lung capacity of an olympic
swimmer and the body build of a professional wrestler, an excellent screamer,
his clean vocals are weird (The Pot) but most of the time he sings in falsetto to
mask his pedophiliac voice.
Mikael Akerfeldt 8/10: a swedish guy that looks like a beaver, with a funny mustache
and beautiful curly hair (that probably smells nice), when he fails to growl live
(every time) he becomes the best barkler and pig squealer on the planet, his
clean vocals are pretty good for a monster.
2
Opeth


My Arms, Your Hearse



Drums:
Danny Carey 10/10: objectively the greatest drummer alive and possibly of all times,
he is a level 32 master freemason and loves to introduce illuminati drum patterns in his beats, probably to
brainwash his fanbase.
Martin Axenrot 7.5/10: he looks exactly like Legolas from Lord of The Rings, but
doesn't look like Orlando Bloom at all, decent drummer with no future, he
improved dramatically on Heritage though and saved his career.
3
Tool


Aenima



Guitar:
Adam Jones 8.5/10: with strong and huge fangs and a bite that can rival the one of a croc, this
weird fellow looks pretty creepy when performing live, he decided to create
unique soundscapes with his creative riffs, all because he's having a hard time
playing fast.
Fredik Akesson 7.5/10: looks like an american redneck and he probably is really lame
and horrible once you get to meet him in real life, he is also Mikael Akerfeldt's
pet, he's very proud of himself because he is just playing what his owner
writes for him.
4
Opeth


Still Life



Bass:
Justin Chancellor 9/10: looks exactly like Jesus Christ, that's because he probably is
Jesus Christ, he is one of the coolest musicians ever, he can create boring
basslines that never get boring, even if he repeats them for 11 minutes.
Martin Mendez 7.5/10: Antonio Banderas with beard but without the charm and the
musical talent, he is one of those "invisible musicians", he fits so well in the
band you will never be able to hear him.
5
Tool


10,000 Days



Lyrics:
Tool 6/10 : very eccentric, religious and philosophical, with preachy attitude and balls, sometimes profound,
sometimes
funny, sometimes lame, you won't
know when to take this band seriously and not, but if you are impressed by
american poetry this is the shit.
Opeth 5.5/10: including themes such as: death, deaths, dying, laughing to death, worshipping lord satan,
unfulfilled love and bad childhood, you would think this band is just another
metal band, but they are actually death metal, which is much more retarded
than normal metal.
6
Opeth


Ghost Reveries



Chemistry:
Tool 98/100: possibly the most complex band ever, they have no moments of
weakness, when they're playing together it's like they're one single instrument.
Opeth 77/10: hit and miss, they're changing the band's line-up like diapers, not once
two consecutive Opeth albums had the same line-up, and that's saying
something.
7
Tool


Undertow



Conclusion:
Waiting 5 or 7 years for a lifechanging, experimental, behemoth of an album
without having to question its quality?
OR
Waiting 2-3 years for excellent albums that bring nothing new and keep you
entertained only for a few weeks?
You decide.