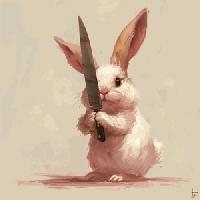 User
Reviews 1
Approval 66%
Soundoffs 96
Album Ratings 1
Last Active 07-30-13 4:46 am
Joined 04-05-10
Forum Posts
1
Review Comments 0
How To Rate Albums Correctly

A tutorial.
1
rate the artist's appearance


This is one of my secret methods to stop wasting time checking bands I might not enjoy. Before
rating an album you must always search photos of the band on google and look at
the artist, his facial features will reveal important details about his music; all you
have to do is stare in the singer's eyes and judge him shamelessly, soon it will be
very easy to know who's a genius (John Coltrane) and who's not (Miles David). For
example? if the artist's face is red then his music is shy, if his nose is huge then
his music is nosy and penetrating, if his teeth are huge then he is Mikael Akerfeldt
from Opeth, if his face is stained with semen then he probably just gave a blowjob
to someone and he is that guy from Thrice, and so on, you get my point.
2
the album cover is also important


Sometimes you must judge the album by its cover, it's not that hard to guess
which album is a masterpiece and which isn't. Other cool thing about covers is that
you can always mask your subjectivity by giving bonus points to albums you don't
dig if the artwork on the cover of the album is cerebral and well thought: +2.0 if it
has a luscious, bombastic ass, +1.5 for tasty boobs, +1.0 for cute belly buttons
and +0.5 for luxurious legs.
3
parlez-vous francais?


Nowadays most of music is sung in English, which is okay if your musical taste is limited and narrow
and you care too much about lyrics. Fix that by giving bonus points:
+2.0 for albums sung in beautiful languages- French, Italian, Finnish, Icelandic,
ancient Latin, Greek; -2.0 for albums sung in ugly-ass languages- British
(Austranalian), Portuguese, Russian, German, Polish, Dannish.
4
check your sources


Before rating an album you always should check the ratings of popular music
rating sites first. If the respective album is rated higher than 4.00 on RateYourMusic
then you must give it a 2.0 otherwise you will lose all your credibility and you will
get yourself banned in no time. However, on Sputnikmusic you can give a 1.0 to as
many albums as you want, no one cares! plus, it's a win-win situation because no
matter how hard you try you will never be able to change the overall rating 'cause the
moderators and staff reviewers are secretly adding invisible 5s, and no, I'm not
talking about Chan and Dev, not at all. (psss)
5
downrate all Opeth albums




That's the rule.