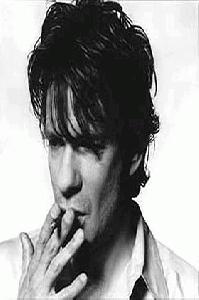 User
Reviews 1
Approval 100%
Album Ratings 178
Objectivity 62%
Last Active 12-19-10 11:48 pm
Joined 03-22-10
Forum Posts
1
Review Comments 160
Top Five Bands.

My favorite bands so far. Number one and two won't change, however the rest probably will at some point.
5
Titus Andronicus

I don't have much, or any, pride in living in NJ. However, it wasn't until I started listening to these guys that my sentiments changed.
4
The Clash

Overrated as all hell, yet still pretty damn good. However, they did introduce me to punk.
3
Larc en ciel

No J-Rock band stands the test of time like these guys. They've played nearly every genre of music in their storied career.
2
Sleater-Kinney

Critically acclaimed and somehow completely lost in the shuffle at the same time. They're always consistently good, sonic and different.
1
The Replacements

Sorry, I can't avoid being cliche on this one. This band defines me, screams to me, and has changed my whole outlook on music.