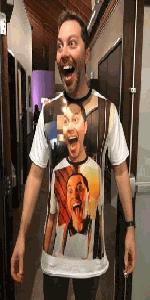 User
Reviews 14
Approval 92%
Soundoffs 11
News Articles 28
Band Edits + Tags 17
Album Edits 6
Album Ratings 360
Objectivity 53%
Last Active 03-23-17 3:52 am
Joined 03-11-10
Forum Posts
1
Review Comments 1,946
Game Of Thrones

Series slays. I'm reading the books right now too, but college work has seriously put a damper on recreational reading. Any other GoT/ASoFaI fans out there? I'm looking extremely forward to seeing the third season (March 31st 2013). List is my top 3 favorite characters and why, along with a few digs.
1
The Chariot


One Wing



ARYA STARK: She is by far my favorite character. She's the most honest and
believable character, and she's pretty badass. She had to grow up way too fast, but
she's learning how to survive.
2
City And Colour


Little Hell



TYRION LANNISTER: The only Lannister that I don't want dead. Jaime Lannister is
starting to grow on me a bit though, and Tywin's scenes with Arya in the second
season ruled, but something is off about him. Tyrion, though, is witty and hilarious,
and is the most honorable out of the Lannisters. I hope to see a lot of awesome
things from him in the future.
3
Paramaecium


Within The Ancient Forest



JAQEN: Although he's played a very minor role so far, I feel like he, or at least his
people, will play a big role later in the series. I especially hope that Arya seeks him
out later in the series like he suggested.