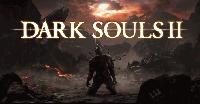 User
Soundoffs 6
Album Ratings 661
Objectivity 61%
Last Active 09-02-10 3:17 am
Joined 03-08-10
Forum Posts
0
Review Comments 623
Nfl Mvp 2013

2013 regular season is dwindling down and the Heismen Trophy is coming up. Here are my honorable mentions and top 3 choices for MVP. Obviously these are personal choices.
4
Honorable Mentions


Album





Drew Brees: Ace as always. Josh Gordon: Best upcoming WR Jamaal Charles and Lesean Mccoy, and actually Knowshon Moreno.

3
Peyton Manning


The Good: 45 Throwing TD, 1 Rushing, 4522 Throwing Yards, finishes games.
The Bad: Has easy schedule, ridiculously talented cast of RBs, TEs, and WRs. 15 turnovers. This guy is as smart as they come. From a stats perspective he is clearly a MVP candidate, but keep in mind the definition of MVP, not highest stat collector.
2
Nick Foles


*Disclosure, I am an Eagles fan but this doesn't change my thoughts.



The Good: Has completely turned around Eagles' season, only 2 turnovers, pocket presence, 20 TDs in 9 games.
The Bad: Has not played full season like Manning, AND can lose #2 spot to Manning if he doesn't close season and win the NFC East.
1
Tom Brady


The Good: 10-3 with team gutted of players. Amendola, Gronk, and Vereen all out for extended games. Clutch to the max. See: Browns, Jets, Saints, and Droncos game (one might also throw in Panthers game). Has been forced to play with wholly new cast. Brady has really earned the Hall of Fame tag with seasons like this. Sure he has 3 rings, 50 TD seasons, 17-1 seasons, other Superbowl appearances, but he should be mighty proud of his 2013 season. Easy MVP IMO.
The Bad: Does not have the stats like Manning or Foles. However, there are more to MVPs then stats.