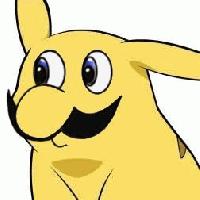 User
Reviews 6
Approval 97%
Soundoffs 15
Album Ratings 610
Objectivity 75%
Last Active 03-10-10 1:33 am
Joined 02-16-10
Forum Posts
0
Review Comments 405
Just Saw Sunn O))) Last Night

and it was without a doubt the greatest show I've ever seen. I can guarantee I'll never forget it.
1
Sunn O)))


Flight Of The Behemoth





After their opener broke down, the members of Sunn O))) came out and started setting up their stuff. I remember thinking, "I hope they put on the cloaks and stuff, I wanna get the full experience." They got everything set up, then left the stage. All stage lights except for 2 went off; blue and yellow spotlights, and they were both focused on the synthesizer in the center of the stage. Then the fog machines started up. There would be a 5-10 second blast of fog every minute or so, until after about 30 minutes, the entire building was just thick with fog. There were points where I couldn't seen the dude standing right next to me. People started to whine about all the fog, so I turned around and shouted, "Bunch of whiners!" at them. After that, Sunn O))) came out. Three members, to be precise. They had their huge black cloaks on and you couldn't see their faces. They were moving very slowly. They brought with them a bag of what looked like wine bottles, which they set on the ground. Before starting, they all reached their hands up into the air for about 30 seconds, then slowly lowered them down. As the two members with guitars lowered their hands, they strummed their guitars very softly. Even strumming so softly, the force generated from the sheer volume was enough to start rattling my body to its core. My lower body was pressed up against the stage, so that was where I felt it the most. It was so loud that it became difficult to control my face. My jaw kept opening and I tried shutting it to no avail. My face started to twitch a little bit. I closed my eyes to try and just concentrate on the sounds and the vibrations and it was really just a total trip. The members were moving very slowly and theatrically, occasionally stooping very low on a new strum, raising their fists into the air, or taking a long swig from one of the bottles.

2
Sunn O)))


White1





It's difficult to overstate just how freaking LOUD it was; even with earplugs in, it was still significantly louder than the other bands. The air seemed to vibrate with each new note, and when they hit the notes that resonated well with the stage, you really felt it. It was almost difficult to stand, or even move. I remember just having the word "vibrations" stuck in my head for the entire time. After a while, I was totally hypnotized; when they raised their hands, so did I. After a couple of times, I dropped my hands and arms down to the stage to get a better feel for the vibrations. It was so intense that I decided to touch my head to the stage. When I did, it was almost nirvana-like. All sense of gravity and equilibrium vanished, and it was almost like falling, but without the feeling of moving in one direction; it was like falling in all directions at the same time. My teeth were rattling and my body was being shaken to the point where I was burping every 5 minutes or so. It was completely insane. It was like every drone fan's dream come true. A giant wall of sound, shaking and controlling my body while my mind just sat back and observed.

3
Sunn O)))


White2





Then another member came out and took the microphone. He began reciting a poem in a very deep, gravelly voice. I couldn't catch any of the words, but I got the feeling that I wasn't really supposed to. After a while of that, the guitarists went backstage and the synth guy was left by himself. He dropped down to and extremely low frequency, one that was so low I couldn't even hear the note. I could just feel the force of the bass. After the vocalist had finished his poem, he began growling in the the same low, gravelly voice as before. He would hold the growl for 15-20 seconds before going slightly up in pitch. After about 15 minutes of this, he was at a very high falsetto. It would have sounded silly in any other circumstance. Anyway, after he had hit his highest note, he stopped and fucking SHRIEKED. The shriek only lasted for about 2 seconds before he went back to the low growl. It was very strange, because while I knew that the shriek was a shock, it totally didn't feel like it. It wasn't a reflex, it was more like my brain acknowledging that something shocking just happened. Almost like I had been hypnotized.

4
Sunn O)))


Monoliths and Dimensions





After a while of that, the guitarists came back on stage. They started strumming again while the vocalist growled. He kept bobbing his head up and down very slowly, as if he was drinking from the microphone. The guitarists were doing largely the same things as before, but this time, they would occasionally touch their guitar to the cabinets to create a sort of sonic loop. The cab would vibrate the strings on the guitar, which would be picked up and played through the cabs, causing more vibration. It was absolutely fascinating. Every few minutes, the fog machine would blast some more fog right behind the vocalists, sending spirals of fog shooting out from behind him and making his cloak shake. At one point, one of the guitarists took his guitar and put it on top of the cab and started fiddling with it. It looked like he was tapping it or something, but it didn't sound like that. At this point, I was in such a weird mental state that I was just kind of absorbing everything. I was mentally present, but physically numb. My body had been shaken to the point where it was difficult to even just stand up. My mouth was agape, and I was just staring at each of the members in awe.

5
Sunn O)))


ии Void



The way they finished up was really interesting. Instead of doing a simple fade out or just stopping altogether, the guitarists would strum, go over to one cab very slowly, and turn it down a little bit. Then he would strum again, go over to another cab, and do the same. The whole process took about 5 minutes, and it was seriously like coming down from a crazy trip. After all the music had faded, they all stood on stage and raised their hands to the sky. I and most of the rest of the audience did the same, clapping and shouting as well.
Walking out of the building was very strange. It felt like walking on new legs, or legs of jelly. They had een shaken so much that I couldn't take more than 6-inch steps at a time. I even tripped over nothing a couple of times on the way out. I immediately walked over to the merch table and bought the nearest shirt they had available. I had the hugest grin on my face, and the feeling of walking out into the night after such an experience was a total trip. It was like all thoughts and issues and problems and concerns had just been shaken out of me. It was silence, but not silence, because the city was still making noise around me. It was like I had reached some sort of peace with everything, and while I heard and acknowledged everything that was going on around me, it might as well have not been there at all for all the attention I paid it.
More than anything else, what struck me about the performance was just how other-worldly it was. The members all had excellent stage presence, moving slowly and dramatically with the sound. It really felt as though we had been graced with the presence of beings from an entirely separate plane of existence, who came to us and spoke their language of sound and vibration while we fell into a trance. It was probably the closest thing to a spiritual experience that I'll ever have. If any of you ever get the chance to see Sunn O))), I really, really cannot recommend it enough. It was unlike anything I've ever experienced before.