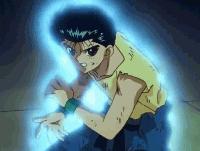 User
Reviews 1
Approval 88%
Soundoffs 30
News Articles 7
Band Edits + Tags 6
Album Edits 62
Album Ratings 1625
Objectivity 56%
Last Active 01-14-22 4:35 pm
Joined 02-16-10
Forum Posts
5
Review Comments 8,250
Top 10 Video Game OSTs

As I have been playing through "Sekiro: Shadows Die Twice" over the last month and a half, I've consistently been in awe over the game's music, which has inspired me to make a list of my ten favorite OSTs. I will only be including games with original scores as opposed to soundtracks with licensed music, and the choices will span most of the console generations. As always, I would love to see some of your own choices and recommendations in the comments, and do not hesitate to tell me how wrong my choices are ;)
1
Harry Gregson-Williams


Metal Gear Solid 3: Original Soundtrack





If I had to choose a favorite OST of all time, I cannot imagine a choice that could be more fitting than this one. Harry Gregson-Williams teamed up with Hideo Kojima to compose the soundtracks for the first two Metal Gear Solid games which were solid enough, and was allegedly hesitant to do another game score unless it took place in the jungle. The rest is history. The soundtrack not only suits the Cold War/jungle setting brilliantly, but it is also the perfect ode to 60s cinema, filled with odes to classic espionage and spy films. Its songs are about as campy as it gets, the music swells with the perfect amount of tension to suit the mechanics of the stealth system, and the boss themes are all exceptional, with the most notable for me being the lack of music during the ultimate battle in the game, fading into the game's title theme as one of the most memorable climaxes in gaming. MGS3 is the quintessential game from the PS2 era, it has held up remarkably well with age....

2
Harry Gregson-Williams


Metal Gear Solid 3: Original Soundtrack





[...] and given that today marks its 17th anniversary, there is no more appropriate excuse to give it a playthrough if you have the means of doing so.

3
Kow Otani


Shadow of the Colossus OST





Shadow of the Collossus was ahead of its time in many ways, and its music is one of its most underestimated assets. From the moment that you mount Argo and leave the hub area, there is nothing to be heard aside from the environment surrounding you until you encounter your first collossi. SotC is one of the first major examples that I can think of when it comes to this approach in scoring games, setting a clear standard that games like the Souls series and Breath of the Wild would later follow. It is impossible to express just how immersive this game felt back in 2005, and if you can overcome or accept the jank of the controls with Bluepoint's 2018 PS4 remake, the game has retained its magic and beauty, with incredible music accompanying each colossi encounter.

4
Soundtrack (Video Game)


Bloodborne (Original Soundtrack)





Hidetaka Miyazaki's games stretching back to Demon's Souls have had phenomenal music, but Bloodborne handedly takes the prize for having the best of the bunch. In typical Souls fashion, most the game's music is tied to its boss selection, with each theme benefiting in spades by maintaining grandiose orchestral performances with superb sound sound design to compliment them and the gameplay. The most obvious standouts are from the Old Hunters DLC like Ludwig's, Lady Maria, and Orphan of Kos', and it is telling of the OST's quality and consistency when one of the game's most medicore boss encounters (Living Failures) has one of the best themes in Miyazaki's catalog. There is not a single underwhelming cut from the OST, making this one of the most iconic and essential scores from one of gaming's finest titles.

5
Manaka Kataoka


The Legend of Zelda: Breath of the Wild Sound Sele





Hajime Wakai's, Manaka Kataoka's, and Yasuaki Iwata's approach to scoring Zelda was radically different than Koji Kondo's bombacity, with Breath of the Wild's music being more atmospheric and subtle. Its minimalism perfectly compliments the desolation of the game, particuarly when free roaming throughout Hyrule's expansive landscapes, ruins, and villages, often featuring little more than sparse piano unless you venture into a town, shrine, or engage in battle. The lack of music enhances the atmosphere of the open world however, making its music feel more impactful whenever it does activate, and when it is there, it shines. Each settlement has its own theme, and one of the game's best quests is the construction of Tarrey Town, with each race bearing its own group of instruments that are emphasized which contribute to the town's ensemble as they establish themselves. I could also go on forever about how beautiful the Korok Forest theme is, how it and the location itself [...]

6
Manaka Kataoka


The Legend of Zelda: Breath of the Wild Sound Sele





[...] harkens back to Princess Mononoke, digressing into just how magical this game is in general. It has its flaws of course, but four years after its release, I still have not grown tired of this game and its open world despite effectively running out of things to do within it.

7
Yasunori Mitsuda


Chrono Trigger Original Sound Version





Chrono Trigger's OST is more than worthy of its reputation, praise, and its appearance in the Tokyo Olympics over the summer. I honestly shudder at the thought of future generations not having the capacity of experiencing this game in a manner that does the original justice, given Square Enix's reputation for releasing shoddy ports. Nonetheless, its music will live on forever as one of the most beautiful video game soundtracks of all time, being a pinnacle of the 16-bit era and the JRPG genre.

8
Michiru Yamane


Castlevania: Symphony of the Night OST





Castlevania undoubtedly had some of the catchiest and most iconic music in the NES/SNES era, and Michiru Yamane maintained the spirit of the earlier games in Symphony of the Night as she pushed it into unfamiliar territory, liberaly lending it elements from jazz, baroque music, ambient, techno, and metal, taking advantage of the additional storage that discs provided over cartridges. There is not a second of this OST that I do not absolute adore, and its only sin is that a few of the tracks are repeated in the section of the game that is locked behind one of its endings. At least the tracks that are repeated are some of the best in the game, contributing heavily to this game's legacy and status as being one of the first and best in the Metroidvania genre.

9
Soundtrack (Video Game)


Mega Man 2





The music in Mega Man and Mega Man spin-off games is always top-notch. It is simple, and catchy as hell, with tracks that could have easily been regular fixtures on rock radio during the 80s and 90s (listen to Bit Brigade's rock renditions and see for yourselves). Each of the NES titles have superb stage themes, but Mega Man 2's soar to the top of the pack given how strong each of them are as standalone tracks. The music to the first stage of Dr. Wiley's Castle absolutely melts the ears and feels like an 8-bit iteration of an Iron Maiden deep-cut, Metal Man's metallic funk never fails to get stuck in my head for days, and Air Man's theme could have been a classic theme to any early 90s anime: they are incredible selections for one of the best platformers of all time.

10
Grant Kirkhope


Banjo-Kazooie The Soundtrack





This OST is essentially the soundtrack of my childhood, as it was released the same year that I began kindergarten and was my go-to game to play whenever my father would let me play his N64. After Microsoft bought Rare and after the catastrophe that was Nuts & Bolts, Banjo-Koozie faded into obscurity for the longest time, so I could not have been happier after the duo was included in SSB, bringing some much-needed love and attention to the series and Grant Kirkhope's work as a composer. The use of motifs in this game is genius, the selection of sounds and instruments in the score is impressive considering the limitations of N64 cartridge storage, and after 22 years, I still catch myself humming or tapping along to Freezeezy Peak, Click-Clock Wood, and the Hub music as if it were second nature.

11
Yuzo Koshiro


Bare Nuckle II





I know next to nothing about house music, and having been born a year after the game was released, I have no nostalgia for the period. I can only say that Streets of Rage 2 has some of the best 16-bit music/FM synthesis out there, and after I played it for the first time a few years ago, I ended up ordering the OST so that I could bring it along with me in the car, which I had never done beforehand. It is also a tremendously fun and addictive game, one of the bests of its kind, and my personal favorite Genesis/Mega Drive game.

12
Jeremy Soule


Harry Potter & The Chamber of Secrets OST





Jeremy Soule is famous for his work on the Elder Scrolls series, but before I had ever touched Morrowind, Oblivion, or Skyrim, I knew him fondly through his Harry Potter OSTs. Sure the games are Zelda-likes, but for a kid who was absolutely obsessed with Harry Potter, the games for Sorcerer's/Philosopher's Stone, Chamber of Secrets, and Prisoner of Azkaban were as close as one could get to experiencing Hogwarts prior to the opening of The Wizarding World of Harry Potter at Universal Studios. I have not played any of the games since I was 11, so I cannot say much as to whether they hold up. I can say that the music is still exceptional however, and I genuinely prefer these OSTs to the John Williams film scores.

13
Yuka Kitamura


Sekiro: Shadows Die Twice (Soundtrack)





An honorable mention to Sekiro's music. This OST feels like the antithesis of Bloodborne's, as it is significantly more subdued, features atmospheric music throughout Ashina, and uses Japanese folk music as its foundation, using traditional instrumentation alongside of western strings, brass, and woodwinds. None of its boss themes ever reach the heights of Bloodborne or the Souls series, but many of the areas have gorgeous soundscapes, with Fountainhead Palace's music being one of the best selections in the franchise. This is currently my favorite of Miyazaki's games, and if I can ever beat Isshin, I can't wait to play through it again for the different endings.