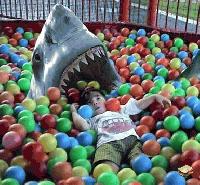 User
Album Ratings 176
Objectivity 70%
Last Active 04-04-12 1:20 pm
Joined 02-13-10
Forum Posts
0
Review Comments 199
First Review...

I was thinking about finally getting around to writing a review, considering I've been stalking since forever. Not 100% sure if I will, as I may not have the time, but if I did, which of these should I review?
1
Pour Habit


Suiticide





It would probably be a little biased, because this is definitely one of my current favorite albums. I'd probably give it a 4 or a 4.5.

2
Pinback


Offcell EP





Would be a challenge because I'd give it a 5, and I'd have to have a legitimately good, unbiased, open-minded reason.

3
STARTODAY


ILLUSION EP





A fun melodic-hardcore band, probably give it a 3.5.

4
The Plight


Black Summer





Another somewhat melodic-hardcore band, with a more southern feel. I'd give it a 4.