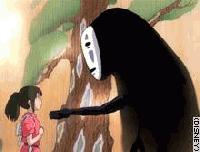 User
Soundoffs 38
News Articles 1
Band Edits + Tags 3
Album Edits 6
Album Ratings 57
Objectivity 62%
Last Active 02-28-12 4:04 am
Joined 12-17-09
Forum Posts
1
Review Comments 3,050
Freaks & Animals

I've fallen in love with prog, and I need some rec's. Here's my top 5.
1
Rishloo

My fav band, they sounded unconfident on their debut, but luckily eidolon found them developing their own sound, where feathergun just improved upon it.
2
Tool

It's Tool do I really need a reason?
3
Karnivool

sweet name
4
Opeth

Was never a fan of Opeth, but a friend of mine changed that when he introduced me to blackwater park.
5
The Ocean

A band that mixes Progressive metal with classical music and god knows what else.