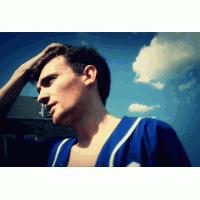 User
Reviews 151
Approval 92%
Soundoffs 15
Album Ratings 202
Objectivity 64%
Last Active 12-19-15 12:17 pm
Joined 12-03-09
Forum Posts
96
Review Comments 1,721
Rich Harrison's Greatest Hits

This is a little different from my other producer lists, but Rich needs mention anyway. He has produced a sizable library of songs, but really, it all boils down to these two tracks...
2
Beyoncé
Crazy in Love

Massive, stomping, floor shaking horns. Yeah the first 18 seconds of this song are massive, but would it feel as massive if Rich just rode those horns through the whole song? Naw, it takes that instant booty shake verse break down to give it that extra kick. Making every chorus a double take face rattler. Can you even imagine what R&B would sound like without this song? Boring. Really damn boring. Its a monster, but, I prefer...
1
1 Thing
Amerie

Fall down the stairs drum fill give way to instant head bob verse. 15 seconds is all it takes to make an unbeliever out of this song. And Harrison wisely decides to not fuck with a good thing. That same drums fill rides out for the entire song, demolishing everything in its way, the strings near the end of the song are just a nice bonus. Its all about those drums. Harrison's mad skills could be questioned, all he had to do was grab a drum fill from Oh! Calcutta by The Meters, it was right there for years, just waiting to be used. But could anyone short of Just Blaze flipped it so hard?
Bonus: Dig the "YEAH!" at 2:38. Amen.