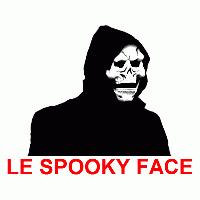 User
Reviews 19
Approval 97%
Soundoffs 229
News Articles 155
Band Edits + Tags 38
Album Edits 169
Album Ratings 1160
Objectivity 64%
Last Active 12-18-15 10:26 pm
Joined 12-01-09
Forum Posts
5
Review Comments 3,839
Most Anticipated Albums

Decided to make a list of my three most anticipated albums for this year. Wanted to keep it short, and only for confirmed albums as of yet, otherwise I'd be ranting on about how much I need new Misery Signals in my life.
1
Coheed and Cambria


The Afterman: Descension



I wasn't a huge fan of The Afterman, mainly because it felt, well...incomplete. So for
obvious reasons, I'm really looking forward to the second half the album. 'The Hard
Sell' is better than most of the songs from Ascension, so I'm expecting the latter half
will be superior. That and I think listening to them both sequentially will be a mind-
blowing experience.
2
Foals


Holy Fire



The amount of times I listen to Inhaler these days is getting to be a worry. Total Life
Forever was a huge grower for me when it first came out, but when it finally hit me, it
hit hard. Holy Fire sounds like a culmination of the polar opposite sounds of both
Antidotes and Total Life Forever, which I'm hoping will result in their best record yet.
3
Shai Hulud


Reach Beyond The Sun



When they released a trailer a few months back, it contained about 20 seconds of a
new song; 'I, Saturnine' and I thought it was incredible. Not long after, they published
the title track and it was even better. Whenever I listen to either, it just makes me that
much more amped for the record which, if the pre-release tracks are anything to go
by, might just be their strongest to date.