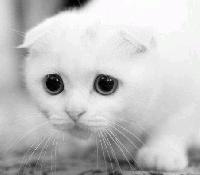 User
Album Ratings 575
Objectivity 80%
Last Active 07-30-10 1:21 pm
Joined 10-31-09
Forum Posts
15
Review Comments 1,260
Paranormal Activity Wtf?

Okay I just watched Paranormal Activity (like 5 months late) but I don't understand how in the world some people thought this was one of scariest movies ever (as I had been told). I mean it wasn't a bad movie by any means but there were very few "scary" parts and I watched it alone in my house at 2 am. The girl was kinda cute tho. List is albums I desperately need but am too broke to get.
1
Kashiwa Daisuke


Program Music I

2
Converge


Petitioning The Empty Sky

3
Deltron 3030


Deltron 3030

4
Meshuggah


Nothing





Ok, I'm just now getting into meshugah and I don't know where to start, any ideas?