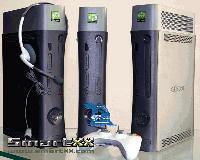 User
Reviews 3
Approval 85%
Soundoffs 8
News Articles 2
Band Edits + Tags 3
Album Edits 5
Album Ratings 214
Objectivity 74%
Last Active 10-03-09 6:12 am
Joined 10-03-09
Forum Posts
0
Review Comments 120
Raw Energy Albums

Bands that LIVE their music, they are the record, its not a pastiche or an act its real as F**k.
1
Guns n' Roses


Appetite For Destruction





one the most f*king dangerous band on the planet, they lived and breathed the sleaze they sung,played and wrote about, unlike other bands at the time,gritty heavy, dirty,Sleazy, the album feels urgent and essential like they are about to implode at any second, This my friends is pure Rock n' Roll.

2
The Replacements


Let it Be





Goofy yet heart felt, honest and unabashedly frank, blue collar punks who wore their hearts on your ears, truly one of the greatest bands to walk the planet ever.

3
Iggy and The Stooges


Raw Power





Title says it all

4
Weezer


Pinkerton





When Weezer were at their best, Rivers was at his most personal and forthright, can we return there please away from this radio hit or bust parody of their former selves they have become.

5
Elliott Smith


New Moon





as Confessional singer songwriters go, Elliott was probably the most open and revealing in his music, autobiographicaly charting his life from alcoholism to his eventual apparent suicide.