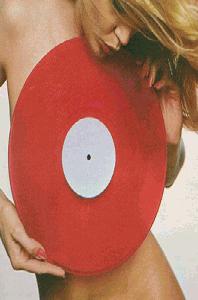 User
Reviews 1
Approval 100%
Soundoffs 24
Album Ratings 424
Objectivity 69%
Last Active 02-09-11 7:21 pm
Joined 08-23-09
Forum Posts
1
Review Comments 773
Lost-the End: In Mourning

It saddens me that the show is finally over. I was, like most other fans, hoping for something a bit more epic and twisted to close out the show. Though, what we got was something poignant and a great bookender for a great show. Since i've started my lost withdrawal this morning I thought I would come up with a somewhat conclusive list of what I thought the show was about and try and "let go" a little. These impressions are just my opinion and I believe provide more closure for me than what the finale could offer. LOTS OF SPOILERS FOR THOSE WHO HAVE YET TO SEE THE FINALE.
1
The Shins


So i'm gonna set aside the flashsideways for a little bit because that storyline was a bit lame and I would like to talk about the real island life first off. My thoughts as of now of what the island was all about was to literally represent a place where crazy shit goes down to entertain and keep it's inhabitants searching for more. It was a source of great energy, that the Dharma wished to harness for purposes of advancing humankind. The "others" protected that energy by taking the elusive Jacob's side because they saw the island as something much more then a means to an end. Metaphorically I believe the island represents everyone's dreams and desires. A place of healing, mysticism, and wonder, a place we all create when we sleep and dream. It also takes the side that reaching our potential forces us to face hardships that will push us to the brink. It was a place that combined science and faith. Or in other words a test for all knowledge and spirtuality an individual has gained throughout life. Back to the flash-sideways, this makes sense if you understand where all the previous island inhabitants had failed. Dharma/Hostiles, Jacob/Smokey, and Widmore/Ben all were somewhat unfulfilled by the island in my opinion. Dharma put too much stock in forced experiments and a vast network of laboratories that only pushed the envelopes of the mystery of the island. There never was any results from the experiments except for the discovery of the energy and how time could be bended. The hostiles or others were too close to an "unknown" Jacob that they never asked questions and only fought back against the Dharma intruders.
In Jacob/Smokeys case, they were unwillingly forced to become the Devil and God if you will. The energy of the island was forced upon them by their bad mother who did not give them a choice or allowance of companionship to let the islands energy really affect them. Smokey always wanted to leave because he saw the power in other people and wanted to be a part of that.
2
Rosetta




The numbers to me were answered as a representation of the canidates, but because Hurley thought they were a curse I think people thought there was more to them. It makes sense now that he thinks they are a curse because he inevitably had to become the "protector". If you take a look back the numbers were actually the best thing that could have happened to Hurley on the island. They were his closest friends and he was always trying to look out for them. The fact that they typed the numbers into the hatch computer to stop the "world from ending" makes sense as well. The persons representing the numbers most of the time worked together throughout all six seasons to save the island, even if they didn't know it until the sixth season what they were doing.

3
Secret And Whisper


The kids on the island, Aaron, Walt, and Ji-Yeon served more as guiding principles than anything else. Walt is a bit of an exception because he had "supposed" powers that caused bad things to happen. I believe the power he had caused his Dad to turn against all of his friends, Walt served as a test for his father which he failed miserably. Although, Micheal redeemed himself, he became a "lost" spirit on the island that in my opinion rested with Jacob, Smokey, Richard, Mr. Eko, Ana Lucia, Miles,Charlotte, Farraday and Walt. They all atoned for what they had done by the end of the show but ultimately they were not deserving of the reward the main characters got. (I beleive all these minor characters played very major roles in the big picture and were provided adequate closure but with a show with this many characters it would have been hard to wrap up all of their storylines nicely.) As for Aaron, he was never supposed to be raised by another and was taken first by Ethan and then later by Kate. I think Aaron served as a test for Kate and Claire so that they could find purpose. He was the first child to be born on the island without the mother dying and that meant that Claire would have to be tested to actually keep him. If Claire and Kate made it off the island at the end so that Kate could reunite Claire with her son than it would seem that they deserved the reward they got in the flash sideways. Claire especially since she was put through hell when everyone left her, and almost turned evil.
As for Ji-Yeon I believe her birth was a means of solidfying Jin and Sun's love for each other. She was just another symbol for their transcendental marriage if you will.
4
Ratatat




The other main mystery that was never resolved was the temple and the statue. It's possible these were built by egyptians or aliens, maybe even the people of atlantis. It doesn't really matter who built them but rather it matter's that they served as fucking awesome artifacts just like the Dharma stations. In my opinion they were built for a similar reason that the Dharma stations were, to harness the energy of the island, except in their case to do it in a spiritual manner rather than scientific.

5
Radiohead




The main thing that sucks about the whole show is that Locke died and that he died unable to achieve what he set out to do. I was very delighted to see him in his true self for this last season in the flash-sideways, and Ben apologizing for what he did to him in the end. His story was the most intriguing, saddening and enlightening. I'm glad he was able to "let go". I'm gonna miss John Locke more than any other character on the show, and if there is one major problem I had with the finale it was that Jack had to be the main character and Locke wasn't standing next to him shaking his hand or something.

6
The Receiving End Of Sirens




The references on the show were one of the many things that kept me coming back. I loved the references to philosphies and religions. My favorites: Dharma= meaning your purpose in the universe, or finding your path/true potential. The Statue holding the symbol of fate facing out towards the ocean, like he was the like the ferryman of the eygptian underworld. Namaste= "Peace to you and your companions". Hume= Challenge of deduction, where all past experiences cannot allow assumptions to be made about the future. All time favorite was Sawyer and Hurley's constant reference to Star Wars and other various pop

7
The Mars Volta




The biggest mystery of them all was Christian Shepard. Religious allusions aside, I believe he was no more of a god than Jack, and if the show was all about someone I believe it was Christian. He died before everything ever happened and he died making a connection that all the characters struggled to make for the entire show. He was the epitome of the islands powers in my opinion. Something to think about as a random weird theory for the show. If you have ever watched the missing pieces episodes,there is one that happens to be an alternate beginning to the show where Christian finds Vincent and sends him off to wake up Jack. He says that Jack "has work to do". What if the entire show was inside Christians dying mind as he is loaded onto 815 in a coffin. Or that he was just watching from afar as all this shit went down on the island, hoping that they would all connect with one another and join him in the flash sideways "waiting room" before passing on.