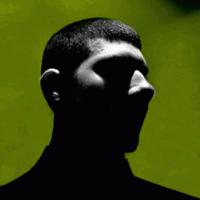 User
Reviews 3
Approval 66%
Soundoffs 4
Album Ratings 25
Objectivity 45%
Last Active 12-26-10 10:06 pm
Joined 07-31-09
Forum Posts
4
Review Comments 7
Top 10 2010 Progressive Metal Eps

A personal list of the standout examples of progressive metal deathcore EPs released this year.
10
The Rendering


Protector

9
Silence


There Is No Place Like Home

8
Elitist


Caves

7
Structures


All of the Above

6
Vegas In Ruins


Wolves

5
Slice The Cake


Cleansed





This one took a while to warm up to, but it is well worth the repeated listens to get into it. A dozen velociraptors tearing apart an exploding jet engine, complete with earthquake for background noise.

4
Painted In Exile


Revitalized





Amazing song structure, superbly talented musicians, unique vocals and jazz interludes. What more could you want?

3
Every Word A Prophecy


Past, Present, and Futuristic Realizations





Evil, descriptive and very very cold, yet somehow hints at a greater hope for humanity. This band paints a wasteland, with a dark set of colors, yet somehow the sunrise that arrives over it is beautiful.

2
After Me, The Flood


Remembrance





Stunning and spacious, with super thick intensity, killer vocals, and a this EP weighs 20 thousand tons and proves to be a solid contender in the current rising bands, yet these fellows stand head and shoulders above bands who have been playing for years.

1
Volumes


Volumes





Hard hitting, yet superbly gorgeous, this EP is a welcome example of the range of progressive metal, and unique and dense song structure.