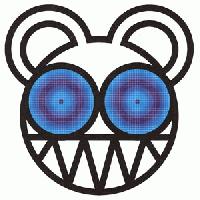 User
Reviews 1
Approval 100%
Soundoffs 5
Album Ratings 217
Objectivity 67%
Last Active 10-05-09 7:52 pm
Joined 07-02-09
Forum Posts
14
Review Comments 1,207
Underrated Bands Of The Metal-variety

These are two of my favorite metal bands (am just using the term "metal" so as to avoid any genre classification disputes) and I feel as though not nearly enough people have heard of them/have given them a chance. So, that being said, give 'em a listen! Oh, and recs appreciated.
1
Conducting From The Grave


When Legends Become Dust





Definitely my favorite new band out there. This is their first full-length release and, boy, is it a doozy. Unbelievably clean dual-guitar attack complete with insane riffing and solos. Barely any chugging at all throughout the entire release combined with the intricate melodies and harmonies they weave together make it a definite stand-out. Drums are nothing to shake your first at, either.

2
At The Throne Of Judgment


The Arcanum Order



Probably my favorite straight-up core band. Vocals are awesome. Guitars are awesome. Drums are awesome. Breakdowns are awesome.
Awesome.