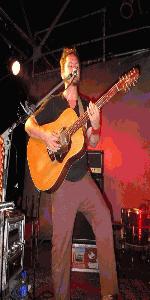 User
Reviews 42
Approval 95%
Soundoffs 9
News Articles 4
Band Edits + Tags 28
Album Edits 114
Album Ratings 200
Objectivity 64%
Last Active 11-05-11 7:08 pm
Joined 06-10-09
Forum Posts
182
Review Comments 3,302
Bands I Should Add To Sputnik

This site has a large range of bands and singers, but there are a few that aren't here and I think deserve at least a mention. Even if they are "local".
1
Bernard Carney

An Australian based folk singer/songwriter. He not only wrote what is now considered to be on of the main anthems of the "ban land-mines" movement (Gardens Of Death), he also wrote songs that inspired many to fight for their rights as workers. Many of his songs were sung on protest marches and strikes, making them iconic snapshots of a chaotic time in Australia's history.
2
The Idea Of North

An Australian a cappella quartet, TION have firmly established themselves as one of the best contemporary a cappella groups in Australia. Primarily a christian group, they sing not only gospel but jazz, folk, pop, classical and even comedy.
3
Borne

I was honestly surprised to find that this band wasn't already listed here. Not only do they have several EP's, they have also been had "single of the week" status on iTunes with their hit "The Guide" which, I believe, hit #13 on the US Billboard digital charts, an impressive feat for an Australian christian band without a single full length album.