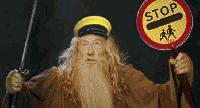 User
Soundoffs 2
Album Ratings 454
Objectivity 77%
Last Active 09-03-13 11:34 am
Joined 05-27-09
Forum Posts
111
Review Comments 1,809
Me Needs Some Help...

...with these genres please. =]
1
Black Metal

Never listend to it before, where's a good place to start?
2
Grind

see above
3
Emo

Listened to As The Roots Undo, which is awsome, where next?
4
Melodic Death Metal

All I have is a bit of Amon Amarth and In Flames, which I love. More please.