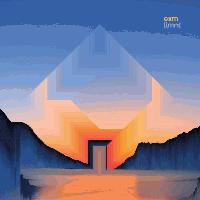 Emeritus
Reviews 197
Approval 96%
Soundoffs 77
News Articles 417
Band Edits + Tags 561
Album Edits 569
Album Ratings 440
Objectivity 86%
Last Active 12-06-17 10:04 am
Joined 05-14-09
Forum Posts
254
Review Comments 6,145
Off Hiatus

Time to make a comeback even though I never really left.
1
Max Richter


The Blue Notebooks



Horizon Variations is hours in the campus library, writing a research paper for a
degree I'd never finish. It was raining that day, and then we got coffee. Or I got
coffee, while you told me about your day. And we were happy.
2
Tim Hecker


Harmony In Ultraviolet



And when she says forever, make a mental note to count the nights with an empty
bed.
3
Sum 41


Screaming Bloody Murder



Dear Jared,
If you or any staff member of this site this, you're just proving everything I say
here and even being cowards.
So...
Where are the arguments for such crap you said? You look ridiculous and seem to
be doing some kind of rvengeance.
If you want to say something so negative, you should at least give examples to
support your arguments (can we evenrclassify what you said as arguments or just
bullshit?), but you just criticize without any basis.
Seriously, who hired you to review music on this site? Do you have any training in
music and/or journalism? You do rit for free? Probably.
I bet you have almost no money and lives at in your parent's home, or maybe a
minuscule and cheap rented rapartment. (This is the kind of arguments you use,
just wanted to show how any one can do the same job you rdo...I'm sorry for my
honesty, but you're just a joke).
And yeah, you wish to be half of what any member of Sum 41 is, but you're just a
loser and a joke. I hope you don't rneed any anti-depressive pills after read this (if
you're capable to follow me until the end).
(Note: By the way, this site is so shitty that your e-mails are recognized as spam
by Google. Not to say that the site ris poorly constructed and full of bugs. This site
will be dead soon.)
About Me: MSc in Informatics Engineering. Learned music for twelve years.
Thanks,
Tiagor
4
Counterparts


The Current Will Carry Us



This is rock bottom. I can only go up from here! Funny thing is a friend told me this,
so I am signing up for a 12 step program with medication and counseling. Wish me
luck.
5
William Fitzsimmons


Until When We Are Ghosts





Passion Play, that's it.

6
Frightened Rabbit


The Winter of Mixed Drinks



Sprinting up twelve steps and living in colour. Next few months are gonna be hard,
but it's all for a good 2013.