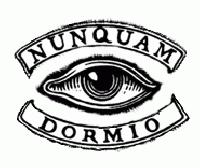 User
Reviews 5
Approval 96%
Soundoffs 4
News Articles 7
Band Edits + Tags 0
Album Edits 5
Album Ratings 205
Objectivity 62%
Last Active 05-11-15 2:30 am
Joined 04-15-09
Forum Posts
188
Review Comments 1,067
Lyricists I'm Diggin

Been listening to some stuff from these guys lately and loving it.
1
Efrim Menuck

"We! Will! Not! Sing! In! Your! Damn! Pa-rade!" No matter what your opinion of the vocals in A Silver Mount Zion, there's no doubt that Efrim Menuck has one of the most unique lyrical styles out there. Combined with the raw gut wrenching sincerity of the vocals, it's something extraordinary. Or just sheep bleating about injustice and war idk. (I do actually.)
2
Cedric Bixler-Zavala

"I hitched a ride in a primer czar from a headless torso in a topless bar" If you don't like his style cause it doesn't make much sense, congratulations, you've completely missed the point. Been loving his work on Cryptomnesia the last few days.
3
Sam Beam

It's all about Woman King (the track) and House By The Sea.
4
Aaron Ross/Zach Hill

"The satanists have all grown bored; they broke their hands on heaven's door." The lyrics for "There's No 666 In Outer Space" are by both Zach Hill and Aaron Ross, so this is a tag team kind of thing. If you haven't heard this album DO IT NOW. Outer space jams from the FUTURE.