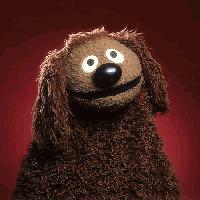 Staff
Reviews 10
Soundoffs 218
News Articles 123
Band Edits + Tags 55
Album Edits 134
Album Ratings 1324
Objectivity 37%
Last Active 01-20-18 3:43 pm
Joined 02-11-09
Forum Posts
1,073
Review Comments 30,900
Nolan V. Cameron (cam'ron)

So, this is a particularly interesting time to ask this question, mainly because there has been some negative press for Cameron lately, and his movie, due to a horrendous oversight and bad pseudo-politics, did not win the Oscar. Furthermore, Inception seems to have won over just about everybody, and rightfully so, because it?s the most fantastic conversational film since the original Matrix hit theaters over a decade ago. ***** There are a lot of handicapped users, so discussion will be limited. I say handicapped in the sense that 1) they are dumb (mentally handicapped) and didn't like avatar becuase of its banal recycled pocohontas plot; or 2) they are young (and developmentally handicapped) in that they did not to enjoy most of Cameron's work before seeing the millions of other films that were influenced by it (and thus, they will say something stupid like: OMG TRUE LIES IS SUCH A GENERIC ACTION FLICK OMG OMG U R RETARDED GO WATCH SOMETHING FRESH LIEK V FOR VENDETTA FAGGOT)... music is relevant
6
Straylight Run


Straylight Run



The Prestige + Memento... Nolan's not there yet, but in a few years/flicks,
this could be A LOT closer...
5
Cam'Ron


Killa Season





Titanic + True Lies + Terminator + his nature docs

4
Taking Back Sunday


Tell All Your Friends



Terminator 2: Judgment Day v. The Dark Knight - These films made them
cinema gods. Also, films demonstrated that sequels can be inventive and
character-driven, alongside technical advances. Fantastic performances
from furlong + ledger. Great flicks, both.
3
Cam'Ron


Come Home With Me



Aliens v. Batman Begins - Taking work on someone else's franchise and
breathing a new, fresh, awesome life into it.
2
John Nolan


Height





The Abyss v. Insomnia - arguably each filmmaker's least appreciated work...

1
Cam'ron


Purple Haze





Avatar v. Inception It has been a wonderful 365 days for movies.