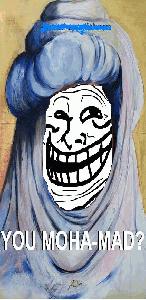 User
Reviews 5
Approval 88%
Soundoffs 77
News Articles 1
Band Edits + Tags 6
Album Edits 23
Album Ratings 1681
Objectivity 76%
Last Active 07-21-11 7:04 pm
Joined 02-01-09
Forum Posts
0
Review Comments 438
It's Record Store Day!

Well it's that time of the year. I was broke and very unfortunate this year as I was only able to get 2 CDs. What did you guys get?
1
Shipwreck A.D.


Abyss



I've been looking for this for a while and finally found it. Needless to say I
was stoked when I saw it for 6 bucks.
2
Shai Hulud


Misanthropy Pure



One of my favorite bands, I don't own this CD from them, I was able to
snag it for 8 bucks. Overall today was a huge win.