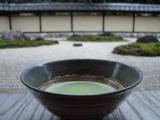 User
Reviews 3
Approval 97%
Soundoffs 20
News Articles 11
Band Edits + Tags 129
Album Edits 442
Album Ratings 2351
Objectivity 75%
Last Active 07-17-14 10:19 pm
Joined 01-14-09
Forum Posts
114
Review Comments 3,828
Guess Who Saw Ulcerate Last Night

Yeah that's right. In a tiny venue of about 60 people. It was ridiculous.
1
Tyranny

Such a great way to start the set, the ambient stuff sounded amazing.
2
Drown Within
3
Withered and Obsolete
4
Becoming The Lycanthrope
5
Caecus

Slayed.
6
Everything Is Fire

...holy shit.
7
Soullessness Embraced

Encore.