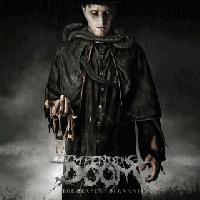 User
Reviews 53
Approval 85%
Soundoffs 15
News Articles 3
Band Edits + Tags 6
Album Edits 11
Album Ratings 0
Last Active 10-11-12 12:21 am
Joined 01-06-09
Forum Posts
44
Review Comments 2,647
I Really Dont Get The Hype Over Mpp

I really don't understand the hype over Animal Collective's Merriwether Post Pavilion. I've tried to listen and get into it, but idk maybe I'm just odd. I seem to enjoy other stuff like Owl City and And Then There Were None more. Any other AC tracks or albums that are easier to get into?
1
Owl City


Ocean Eyes

2
And Then There Were None


Who Speaks for Planet Earth?