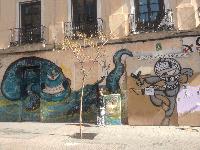 User
Soundoffs 9
Album Ratings 208
Objectivity 73%
Last Active 04-07-12 9:50 pm
Joined 12-26-08
Forum Posts
1
Review Comments 189
Lists
04.07.12
Fresh to Sputnik & eager for your Easte
10.17.10
Music & Caffeine
09.26.10
Goodstuff
01.17.10
Hello,
11.21.09
Lubbin' The Dub,
11.18.09
Sputnik, Sputnik,
11.03.09
Albums To Probably Reveiw,
11.01.09
Shpongggle,
10.28.09
Portishead,
10.24.09
This Is My Current Wish List,
10.13.09
Oops,
10.11.09
Hip Hop,
09.21.09
My My,
09.07.09
I Now Have Some Money,
09.03.09
New Discoveries
08.22.09
Oh God Yes,
08.14.09
Please Recommend
08.12.09
Which Should I Buy First?
More »
Can You Rec Me Some...
1
Instrumental Death/Black Metal Bands

I've started exploring metal again, and it would be cool to have a band that had the awesome drums/guitarwork but not the grotty vocals.
2
Really Great Pianists

or bands/songs that have really great piano parts.
3
Interesting (Prog? Electronica? Jazz Fusion?) bands

preferably bands with cheap albums.
4
Bands You Love

Thanks.