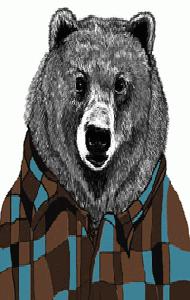 Staff
Reviews 122
Soundoffs 113
News Articles 22
Band Edits + Tags 48
Album Edits 133
Album Ratings 781
Objectivity 67%
Last Active 11-21-17 11:29 pm
Joined 12-15-08
Forum Posts
1,077
Review Comments 2,716
Procrastination Means A New Top 5 Rotation List

I'm putting off doing schoolwork, so of course, I'm doing a new list detailing my top 5 most played albums of the moment.
1
The Dear Hunter


Act III: Life and Death



This album has simply grown on my immensely since my introduction to The
Dear Hunter at the start of the summer. "Go Get Your Gun" and "In Cauda
Venenum" just have such catchy hooks (as well as the rest of the album)
that I can't turn it off!
2
King's X


Gretchen Goes to Nebraska



I think I heard about this album through an interview with Devin Townsend
where he was listing his influences and I'd heard good things about King's
X before, so I just kind of sat down and said "alright, I've got to give this a
listen." It's so good. Everything a prog album should be.
3
Strapping Young Lad


Alien



I have City, and I never really got into it. I went through a period where
listening to anything heavy while not working out just didn't sit well with
me. Then, while watching one of my favorite movies, Shoot 'Em Up, I
realized that the fella in the featured music video looked a lot like Hevy
Devy, and had to find out what video it was. It happened to be the video
for Zen, and I ended up listening to and liking it a lot. I had a friend that
told me Alien was very different from City, so I decided to give it a listen
and I really like it. Go figure.
4
Between the Buried and Me


Alaska



I've seen BTBAM live. I wasn't wholly impressed. I went for Scale the
Summit, Devin Townsend, and Cynic, who did not disappoint. But of course,
BTBAM were headlining and I thought they were just kinda meh. Colors
made me appreciate them more. Alaska made me go "holy fucking shit,
what?"
5
Thrice


Vheissu



Thrice is awesome. I can't believe I didn't own a Thrice album until this
summer. It feels like blasphemy.