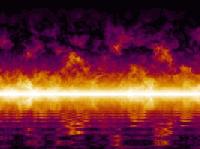 User
Reviews 1
Approval 66%
News Articles 1
Band Edits + Tags 2
Album Edits 1
Album Ratings 145
Objectivity 45%
Last Active 01-01-10 8:47 pm
Joined 08-07-08
Forum Posts
39
Review Comments 427
Which Meshuggah Album Should I Get?

Another day, another list! Anyway I have $30 to iTunes, and I've been wanting to get my first Meshuggah album. Plus they are all cheap on iTunes! The thing is I can't decide which one. So, help me.
1
Meshuggah


Destroy Erase Improve



The "RELODED" version, so I guess it comes with some extra songs. $5.99.
This was $4.99 yesterday, but it went up a dollar for some reason.
2
Meshuggah


Catch Thirty-Three





$7.99

3
Meshuggah


obZen





$8.91. I've listened to this quite a bit and really like it.