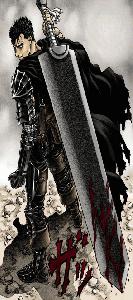 User
Reviews 8
Approval 75%
Soundoffs 25
News Articles 1
Band Edits + Tags 34
Album Edits 84
Album Ratings 1643
Objectivity 61%
Last Active 05-12-16 1:35 am
Joined 11-03-07
Forum Posts
1,166
Review Comments 4,464
My Top 10 Hip Hop Albums Of The 00's

It's been a crazy decade in the state of Hip Hop. We've had the good (Nas, Lupe, and Kanye) that have made some of the best music in their careers and we've had the embarrassingly awful (Soulja Boy, Gucci Mane, and Plies) come out with music that is so bad, it makes one wonder how people can stand their horrendous drivel . Here's a list of my personal top 10 albums that came out this decade featuring albums that I couldn't get enough and redefined my decade when it came to Hip Hop.
1
Eminem


The Marshall Mathers LP





Back when I did my top ten essential Hip Hop albums list, people questioned why ?The Marshall Mathers LP? wasn?t on the list. Did I not like the album? Was it filled with more shock value than overall substance to make me look at is as vile and tasteless? No. As a matter of fact, I can honestly say that if it wasn?t for Eminem?s best release, I probably wouldn?t even be writing this list right now. Filled to the brim with variety and pissed off lyrics, Eminem showed first hand that Hip-Hop was not only another genre of music, but it could also be a way to release stress and emotion creatively from ?The Way I Am? to ?Stan.? It?s sad to see that Eminem fall to obscurity and many may wonder why he?s praised as much as he is but without ?The Marshall Mathers Lp,? the 00?s would certainly have seen less rebellious antics in mainstream music. Thank you, Eminem, for bringing life back into a dying genre.

2
Jay-Z


The Blueprint





After ?Reasonable Doubt? came out, it looked as if Jay-Z had more of an aim at making catchy pop than soulful and emotional tracks which prevailed in his highly praised first LP. With ?The Blueprint,? Jay-Z came with a bang and enough lyrical ammunition to make other Hip Hop acts at the time seem forgotten and underwhelming. From his no holds barred ferocity on ?The Takeover,? to his heart pouring songs of emotion and sorrow (?Song Cry? and ?Blueprint (Momma Loves Me)) to his famous braggadocio, ?The Blueprint? at the time may not have seemed as impactful as some may view it as but with every listen, it turned out to be Jay-Z?s love letter to Hip Hop.

3
Outkast


Stankonia





This hip hop duo is certainly an interesting one. With every LP release, there was always a new style and new sound to play around and dive into. With ?Stankonia,? we found Outkast with their most daring and in-your-face release yet featuring drum n bass sensibilities and techno concepts. But with the creative nature of this release, it was also kind of a commentary on the community which Andre 3000 and Big Boi grew up and experienced. Arguably though, probably the most memorable moments of ?Stankonia? came with the unforgettable choruses that were sung by everyone including those who probably had no idea what the songs meanings were.

4
Cannibal Ox


The Cold Vein





If anybody ever wanted a hip hop equivalent to an epic progressive rock album with psychedelic undertones, atmospheric production, and stellar rhymes, ?The Cold Vein? would be the definite answer. While the duo?s raps are equally awesome, the shining moment of their first LP was El-P?s beats. With an unorthodox nature and experimental sound effects that seemed to be only used for sci-fi video games, not only did this surprisingly underrated album succeed in giving its listeners something totally original, it was also an experience that should not only be heard by hip hop fans, but music fans in general

5
Kanye West


The College Dropout





Personally, I?m surprised by how much hate Kanye West gets today when it comes to his music. I mean sure his music is more pop eccentric than ever before but it should be realized that when he first came out with ?The College Dropout,? he was essentially, a no body. What really grabbed people?s attention from his first album was how different it was. He didn?t have the baggy clothes and wasn?t rapping about shooting people up. Instead, he released an album that not only came as a reminder that Hip Hop wasn?t dead, but also was a breath of fresh air. With a sense of humor, soulful production, and a little thing called originality, it can be pointed in history that without ?The College Dropout?, Hip Hop would be in an even worst state than it is today.

6
Clipse


Hell Hath No Fury





Before HHNF came out, Clipse was arguably just another rap group. They really didn?t have any stand out hits except for ?Grindin? way back in 2002. Once their sophomore album was released four years later, it came with a ferocious bang. From the lyricism to the production, HHNF was Clipse?s ?fuck you? to the music industry. They pulled back no punches and went hard on every track. There may have been a couple of pop sounding songs but even with those, it didn?t deteriorate from the overall experience. Not only was this the Clipse?s shining moment in their career, but it was probably the last album to have great production from The Neptunes. As a matter of fact, if there was ever an album produced by The Neptunes that should be an essential in everyone?s collection, it would be HHNF.

7
J Dilla


Donuts





Before I heard ?Donuts,? I was weary at the fact that it had no emcees of any kind spitting some vocals over the production. As I heard the album, it made me realize how if a beat is good enough, it can stand on its own two feet and in ways, can even be a more enjoyable listen than with vocals. Sadly J Dilla died after the release of this gem but with that said, it should come to no surprise that he did leave this earth with style. There have been rappers who have attempted to rap over some of the beats on ?Donuts? but in ways, they never quite live up to either the mood or the quality of them. With a laid back and chill vibe, if there were any album that I?d recommend to listen to while writing, ?Donuts? would always be my number one choice.

8
Common


Be





This is the album that brought Common to the mainstream. The thing about it though, it was in no way a pop album. It didn't have any club bangers or stupid dance sing-a-longs. All it was was Common laying down his soul on the mic over some of Kanye West's most memorable production. It can be said that ?Be? is Common's ?Resurrection? of the 00's but it's much more than that. Featuring some of Common's best work including stand out cuts like ?Go,? ?Testify,? and ?The Corner,? ?Be? was a nice little reminder of how Hip Hop music should be done.

9
Blackalicious


Blazing Arrow





When it comes to Hip Hop, Gift of Gab is like the Eddie Van Halen of it. From how he uses his voice and wordplay to create unforgettably crazy flows and lyrics, to how much talent and skill he uses to make every one of his songs as good or better than the last. When I first heard ?Blazing Arrow,? I found it quite underwhelming from a production point of view but as I heard it more, it grew on to me. Lyrically, this album is a straight up classic and if people think they're hot shit at rapping, it should be a requirement to listen to ?Blazing Arrow.?

10
Nas


Stillmatic





Before ?Stillmatic? came out, people were unaware if Nas could ever make a comeback he so deserved. After Jay-Z came out with arguably, the greatest diss track in Hip Hop history, it was a golden opportunity for Nas to try and retain the title of God Emcee with ?Ether.? ?Stillmatic? may not have been the best album of his career but nonetheless, it was a great reminder of why Nas used to get so much praise way back when he released his 1st album.