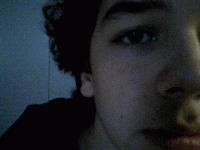 User
Reviews 18
Approval 83%
Soundoffs 2
News Articles 5
Band Edits + Tags 5
Album Edits 4
Album Ratings 359
Objectivity 76%
Last Active 06-27-08 6:07 pm
Joined 10-20-07
Forum Posts
429
Review Comments 452
The 10 Best Debut Albums

Debut albums are often the break-out album or a taste of what's to come from sometimes legendary bands; here's the best debut albums you can buy.
1
The Mars Volta


De-Loused in the Comatorium





When the three-song Tremulant EP hit, it would be plainly obvious that the first Volta album would be anything but orthodox. Zavala's high-pitched shrills shriek throughout the album, roaring above Theodore's intricate latin drum patterns, and Rodriguez-Lopez's frantic riffs; all the while Rick Rubin attempting to hold back their sound to refine it. Even though it would be their most traditional and refined album, but that's not saying much.

2
Nine Inch Nails


Pretty Hate Machine





You're thinking, how cliche, tribe places NIN on his Debut list, right? Yes, but PHM deserved it. It can be basically credited for getting the 80s out of that ugly rut, it took the keyboard-pop and transformed it by adding a dark, edgy industrial vibe spiced with a bit of teenage angst and metal. The album blows up in industrial madness, but kicks back as Reznor bleeds his heart on classics like Something I Can Never Have. A magnificent masterpiece that hasn't aged well, but was a classic in it's time right from the get-go.

3
Dillinger Escape Plan


Calculating Infinity





Who could have figured that a band that was lumped in with the legions of hardcore punk bands could break out? Mostly because DEP isn't hardcore punk, despite how much of a facade it passes off. This is technical, extreme metal with a razor sharp edge with the technicality of an M.C. Escher painting.

4
Weezer


The Blue Album





Despite all the slack Weezer takes for making that dreadful Beverly Hills, they were once a legitimate alternative rock band. The sunny, 50s-60s pop merged with heavy metal riffs, the occasional acoustic, comedic lyrics, and the seeming innocence made Weezer's debut an immediate hit.

5
Chevelle


Point #1





Even though the production is shoddy, the album is a bit repetitive, and Loeffler's voice is a bit sketchy, Point #1 has all the attraction of any other Chevelle album and more. Pure Alternative Metal at it's core, it's a flat-out Tool replica, dubbed down, and spiced up with that Chevelle charm. One of Chevelle's best.

6
Silversun Pickups


Carnavas





Even though we haven't seen much from SSPU other than Carnavas and their Pikul EP, the future looks amazingly bright for these Pumpkins-inspired rockers. Surpassing the Pumpkins' epic debut was a task, but Carnavas does just that. It's fuzzy, layered, experimental, and a bit grungy; Aubert's voice has a mysterious dulling allure to it, and the album has a grandiose epic feel to it, which is something many albums in today's age lack, but SSPU does it right the first time around.

7
Coheed and Cambria


Second Stage Turbine Blade





Coheed and Cambria created a buzz when they were first signed, and for good reason. With their debut, they left any notions of rock was behind them, and strove for the future. It's aggressive, a bit post-hardcore, and Claudio's voice is perfectly unrefined. It's much faster than future releases and much more raw, but every bit as great.

8
The Killers


Hot Fuss





Everybody targets The Killers as a cheap 80s rip-off band, but don't even dare think of it. No other band captures that essence of the past, present, and future better than The Killers. Their pop anthems are all catchy, fun, and carry a deep meaning courtesy of Flowers' excellent lyrical skills. Don't pass Hot Fuss up because you've heard Mr. Brightside over and over again, I see this as being a landmark release in future years.

9
VAST


Visual Audio Sensory Theater





You can only gush for so long about this album if you're a VAST fan. Bleeding with raw emotion, at times edgy metal, and a strong cultural influence, it's everything it could have and should have. From classics like Touched to the overly-emotional Flames and The Niles' Edge, VAST's debut strikes a chord with nearly anybody, who listens to any type of music.

10
The Doors


The Doors





On The Doors' debut, they came pretty close to future greatness on the first try. The raw, psychedelic edge, the lack of bass, classic retro keyboarding, and Morrison's overpowering voice all equaled a flat-out rock album that keeps away from all the blues and jazz of later albums, and just explodes from the start. It doesn't reach the bluesy rock feel of Morrison Hotel or the 50s edge of L.A. Woman, but has a classic feel all in of itself.