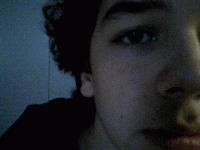 User
Reviews 18
Approval 83%
Soundoffs 2
News Articles 5
Band Edits + Tags 5
Album Edits 4
Album Ratings 359
Objectivity 76%
Last Active 06-27-08 6:07 pm
Joined 10-20-07
Forum Posts
429
Review Comments 452
Worst Popular Stuff

Here's a list of the 5 albums everyone at my High School is obsessed with as of late...except me. Crappy popular music.
1
Bullet For My Valentine


Scream, Aim, Fire





How many metalcore bands are going to incorporate thrash into their music, and not do it right? If you're going to incorporate thrash, do it right, leave the cruddy bass, vocals, and drumming behind you and create a well defined thrash album. Bullet for My Valentine does none of this, and surpasses The Crusade for crap. Plus, Scream Aim Fire is the worst title ever.

2
Job for a Cowboy


Genesis





Non-stop pig grunting, repetitive riffs and guitar chords doesn't make good music. Just because it's the heaviest crap most people in High School have heard doesn't make it good. It just has no substance or variety, absolutely terrible.

3
Avenged Sevenfold


Avenged Sevenfold





Originally, I was on the fence about this album...needless to say, I'm not positive at all about this album anymore. It's boring, a complete sell-out, a rip-off of every metal/hard rock band of the last 20 years, and M. Shadows just can't sing anymore. Plus, the fact that even the freaking geeks wear Avenged Sevenfold shirts now is a huge turn-off.

4
Daughtry


Daughtry





Not only does Chris Daughtry irk me because he doesn't write his own songs, have his own band (the record label picked his band mates), or have any guitar talent whatsoever, the fact that people actually think this cheap late 90s post-grunge is anything more than god-awful.

5
Chiodos


Bone Palace Ballet





Even the guys I know who listen to good indie music listen to Chiodos...why? There is no vocal talent here at all, their song titles make me want to vomit everywhere, his screaming is ear-shattering, and the riffs have been done by every post-hardcore band in the last 20 years. A musical atrocity.