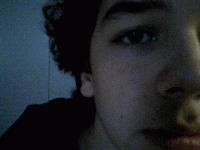 User
Reviews 18
Approval 83%
Soundoffs 2
News Articles 5
Band Edits + Tags 5
Album Edits 4
Album Ratings 359
Objectivity 76%
Last Active 06-27-08 6:07 pm
Joined 10-20-07
Forum Posts
429
Review Comments 452
The 10 Best Industrial Albums

Industrial isn't something I'm all obsessed over, but it's good, and has it's time and mood. I love me some Skinny Puppy oh yeah.
1
Nine Inch Nails


The Fragile





No introduction needed, not only is this one of the best albums ever released, this is definitely the best NIN album. The Fragile is a perfectly flowing masterpiece with unbridled aggression, wholeful relaxation, and the most epic feeling you've ever witnessed.

2
Skinny Puppy


Too Dark Park





I could rave about how great Too Dark Park is, but it's best left to just being a freaking disturbing, uneasing, distorted mindfuck with enough haunting beats, pure aggression, and unsettling ambience to make Steven King feel nervous.

3
Ministry


The Land of Rape and Honey





Ministry has prided themsevles on being the loudest, heaviest, and most bad-ass industrial metal band out there, and The Land of Rape and Honey established this. It's ridiculously loud and noisy, completely un-refined and un-perfected, and just an all out assault on the ears.

4
Nine Inch Nails


Year Zero





If I were to ask you what the most random, electronic, and brutally noisy Industrial release was, would you say Nine Inch Nails? Most likely not, but that's what Year Zero is, a wholefully industrial aggressor that is manic, paranoid, and aggressive.

5
KMFDM


Money





KMFDM have always had that brutalizing, technical industrial approach, and they expanded it to it's core with Money, an electronic assualt that is a bit more mainstream and melodic than their other stuff, but it's still loud and aggressive and every bit as wild as any other Industrial release.

6
Front 242


Front by Front





Front 242 has always been the most techno of all the industrial bands, and fully expanded their techno-industrial sound here with Front by Front, a largely danceable and enjoying album.

7
Nine Inch Nails


The Downward Spiral





Even though NIN has established themselves as the least Industrial purist, NIN has also established themselves as the best industrial artist, for good reason. This is closest to pure NIN industrial, as it's heavy, raw, and gritty; but a bit emotional. It's dark, emotional, and extremely pissed off. Great for a bad day.

8
Rammstein


Mutter





Much like Ministry who prided themselves on being the closest to metal Industrial gets, so do Rammstein. It's a metallic, etching, and envoking guitar sound that has the effect of unleashing hell on your ears, Mutter being their most adventurous, technical, and aggressive release to date.

9
Skinny Puppy


Last Rights





Puppy's most electro-industrial release before their reunion in the 2000s, it was their most danceable, 80s pop-styled record, but was much edgier, louder, and strange than the 80s pop releases, and still held that distinctive Industrial charm.

10
ohGr


Sunnypsypop





Throughout those years that Puppy was disbanded, there was still reasons to believe that Industrial was not dead, mostly because the break-up band headed by Puppy's Nivek Ogre was still badass, and heavier than most of Skinny Puppy's works. Sunnypsypop, while a bit one-dimensional, was an aggressive must-have for a crowd without Puppy.