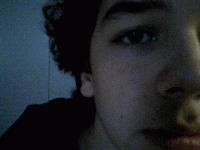 User
Reviews 18
Approval 83%
Soundoffs 2
News Articles 5
Band Edits + Tags 5
Album Edits 4
Album Ratings 359
Objectivity 76%
Last Active 06-27-08 6:07 pm
Joined 10-20-07
Forum Posts
429
Review Comments 452
The Worst Albums Of 2007

And of course, the Worst Albums of 2007 are here, to be the companion to the best.
1
Soulja Boy


Tell Em





Rap had already hit lows previously never touched before Soulja Boy was released, but when Tell Em hit, they dropped. Massively. Tell 'Em is a ridiculed, messy, obtrusively UGLY piece of the worst rap ever spawned that unfortunately could grace my ears courtesy of my friend.

2
Fall Out Boy


Infinity on High





Give Fall Out Boy this-they cater to what's popular. Unfortunately, what's popular is god awful. Infinity on High is a terrible, pop/hip-hop/punk rock clusterfuck of the most random song titles, lyrics, and ridiculous song structures ever created. Oh, they've fallen. Hard.

3
KoRn


Untitled





Many fans who saw Korn take an unfortunate turn for the worst with Untouchables would sit and cry in a corner with the release of their most mainstream release yet, an album they refused to title. Tracks like 'Bitch, We Got a Problem' suffer from horrid lyrics, 'Evolution' suffers from Davis' waining vocal skills, and the album lags like a mother. They try to hard to rip off NIN and fall flat on their face with an absolutely god-awful release.

4
Angels and Airwaves


I-Empire





AVA make a self-indulgent, unmoving, and unbearably boring album that lacks a climax and even a song you want to listen to again. It's a chore to listen to, and by track 10 you want to go shoot yourself in the head. DeLonge loses his grip on reality and blows up one of the worst albums ever here with I-Empire.

5
VAST


April (Retail)





VAST is one of my favorite bands, but Crosby over-steps his boundaries here and makes a really boring, pointless, and out of touch acoustic album. His voice is shot, his guitar playing isn't that good, and the album lacks a climax and has no depth at all. Better luck next time.