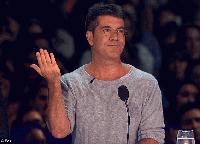 User
Reviews 48
Approval 96%
Soundoffs 71
News Articles 32
Band Edits + Tags 9
Album Edits 53
Album Ratings 682
Objectivity 81%
Last Active 12-31-69 7:00 pm
Joined 12-31-69
Forum Posts
0
Review Comments 4,166
Best Lyricists

I nominate Aaron Gregory of Giant Squid for his great stories. Here are four rfrom The Ichthyologist. What are yours?
1
Giant Squid


The Ichthyologist



In "Dead Man Slough", Gregory plays a man who has found found letters written to
his wife by her lover, and reads them aloud as he kills him. Meanwhile, his wife
waits patiently "out past the muck and brine" for her lover, lamenting that "he's
never been late before".
2
Giant Squid


The Ichthyologist



"Sevengill" is told from the point of view of sharks gathering beneath a bridge as
they wait for a man to jump to his death. The man's wife shows up and pleads for
him not to go, but he says he's "held under by chiton-like lies; your bite marks
riddled my soul, it got so damn cold with all those holes" and throws himself to the
rocky shores below.
3
Giant Squid


The Ichthyologist



"Throwing A Donner Party at Sea" recounts the true story of the Essex, a whaling
ship stove in by a gigantic sperm whale. When the life-rafts run out of food, the
survivors debate who will be killed first: "With the brine up to our knees, all I can
think is how you'll be first to be eaten!"
4
Giant Squid


The Ichthyologist



In "Emerald Bay", an old man sees his late wife sitting on his boat's bow, telling him
it's time to "give into the waves, ending my suffering". He debates whether he
should pour the last of his bottle overboard and go, or stubbornly refuse and
continue drinking and sailing along.