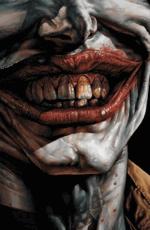 User
Reviews 60
Approval 96%
Soundoffs 10
News Articles 5
Band Edits + Tags 6
Album Edits 50
Album Ratings 366
Objectivity 77%
Last Active 10-02-09 5:25 pm
Joined 07-02-07
Forum Posts
171
Review Comments 1,937
An Attempt At A Top 20
1
Edge of Sanity


Crimson





For those of you who don't know (shame on you), Crimson is a 40 minute song with a bucket load of progressive death metal riffs, many of them which are memorable and stick in your head after the song/album has played through. I bought this album after Purgatory Afterglow and I wasn't sure if this could top that. I loved PG but this... This blows it off the planet. This is when Dan Swan?s at his creative best (in my opinion), his vocals here are also the best he has ever done. This is one of the very very few vocalists that you can actually understand the growling vocals without the booklet, I kid you not! The guitarists all shine on the album, they all sound crisp and powerful and the music has a slightly fuzzy feel from the production which really fits the atmosphere. Epic, creative, unique and damn right powerful. There's a winning combination if ever I saw one.

2
Disillusion


Back To Times of Splendor





One of the best prog/death metal albums made. This band is often compared to Opeth but I don't see it, sure they both have long songs and mix melody with brutality, but Disillusion are a lot more compact and their songwriting just creatively flows without being random and split up, the vocals are perfect for the sound, the death metal grunt is often used but it's the clean singing that gives this album such an immense quality, the songwriting is great, from start to finish, with some of the catchiest parts of the songs not leaving your head for months. A must buy for any metal fan.

3
maudlin of the Well


Bath





Artistically unmatchable, a profound masterpiece made by one of the most creative people I have ever known to create music. Delves into the depths of emotions that most metal doesn't even go near, and in doing so sounds like a dream that has evolved into music. Envelopes around you like a mist as you are drawn into it's atmosphere, simply a stunning piece of music.

4
Be'lakor


The Frail Tide





The best album of 2007 and one of the most fresh acts in melodic death metal. They breathe life into a stagnating genre and bring come of the best riffs, melodies and vocals along the way, all this done by an unsigned band that deserves far more attention than they are currently getting. An epic work of grandiose written in musical form.

5
Edge of Sanity


Purgatory Afterglow





Another Edge of Sanity album, but this isn't simply done out of fanboyism. This still remains a defining point for melodic death metal and for metal in my life. Without this I probably wouldn't love music as much as I do now, magnificent riffs, perfect vocals, amazing song structures and interesting lyrical content.Songs like 'Of Darksome Origin' blow you away while 'Black Tears' will slowly caress your ears. There is nothing here which isn't done to perfection.

6
Thurisaz


Scent of a Dream





To describe they sound that Thurisaz create is ridiculously hard. They incorporate elements of black, death, progressive, pagan and symphonic metal. Add with that some gothic melodies and plenty of atmosphere... and it still doesn't quite describe them. I could try to describe them with words, serene, beautiful, haunting, epic, grand. No, none of them do the album justice. Let's try drawing similarities with other bands, let's see... Imagine the symphonic elements of Sigh, mixed with the progressive tendencies of Opeth, and the atmosphere and beauty of Amorphis?. No. Yet again, that still doesn't give enough of a deion for these guys, so I'll have to try to explain it without summing them up, for that would be impossible. This album will leave you speechless at points, unable to talk after being subject to such a melodic assault on your ears. Amazing.

7
Estatic Fear


A Sombre Dance





Their is only one word to describe this. Beautiful. From the soothing female vocals to the brilliant melodic riffs, this album encapsulates everything which makes music in general such a magnificent thing. The emotion flows from the songs, and every track further shrouds you in the dreamy atmosphere, like walking through a forest at night this album simply lets the atmosphere flow over you instead of forcing it into your face.

8
Mercenary


11 Dreams





This album is hard to explain, it sits somewhere between prog metal, death metal, and melodic metal without ever being squashed into one genre, they bring some heavy crushing songs that could scare most other brutal bands in their nightmares but then they come up with some of the most beautiful, enchanting songs in music. The vocals are a definite high point, they go everywhere and beyond, death growl, black shriek, grunt, clean, shout, you get the idea, the vocalist is seriously talented. This album is worth a listen just to hear how weird it is, you won't find many albums that sound like this.

9
Souldrainer


Reborn





The band themselves state that their music gives off the feeling of dying violently in a beautiful way, and I can not give a more perfect summary than that no matter how hard I try, this album shows that there is still hope for a stagnating melodic death metal scene, and their are still bands out there who can truly create works of art. This is the sort of music that individuals like me crave, to be shown glimpses of another world, one where everything is beautiful, one where time stands still for the music, one where nothing matters except for the emotions running through your heart. Souldrainer have created that world, and I for one cannot wait for their next album where I can visit it yet again.

10
Moonsorrow


V: Havitetty





What makes this album so much better than most released this year, is the ambition of the band. They have quite clearly played their hearts out on this album, the songs are beautifully written and played perfectly, there are too many stand out moments in both songs to mention and after listening you end up feeling like you've just read a great novel. What really actually astounds me about the writing on this disc is the feeling of continuity and various thematic elements that ring true in several parts of one song, and then the other. Not to say that the songs sound exactly the same, but there's a tinge of meaning and connection between the songs that make sense and are able to relate to one another. Trying to explain why this album is such a majestic triumph is like trying to explain why getting to the top of everest is such an overwhelming feeling, eventually, all you can say is you; have to experience it for yourself.

11
Protest the Hero


Kezia





This is an album I should not like. The high, near falsetto vocals, sometimes ridiculously bouncy, sometimes very, very soft. But there is something about this, just something special, I honestly have no idea why it is so good, it just is, everything works and the songs manage to form into one cohesive unit instead of being all over the place like you would imagine.

12
In Flames


The Jester Race





One of the defining points in melodic death metal, from one of the forefathers of the genre. This album influences so many bands to this date that it is almost impossible not to put it on a best of list, the riffs are nearly always splendid, the vocals are decent, while not as good as the rest of the music, and there is plenty of atmosphere on this. Great, great stuff and In Flames at their best.

13
Novembre


The Blue





An atmospheric masterpiece which amazes not in the riffs, not in the drumming, not even in the vocals but in the way it washes over you like the ocean. Everything is done to perfection here, and no instrument dominates the music, the vocals are emotional and melodic, the guitars powerful with a crunch despite the softness of the rest of the music, it all creates one hell of an album and the best thing I have heard in a long time.

14
Garden of Shadows


Oracle Moon





Another gem in a crowded melodic death metal scene, this album should have been heard by so many more people. Powerful vocals, magnificent atmosphere, crunchy guitar riffs, it wouldn't be a melodic death metal album at all were it not for the keyboards which give it the atmosphere. The songs are longer than most other bands in this genre, but the band make them interesting throughout and always keep to a fantastic pace.

15
Dark Tranquillity


Damage Done





Though I haven't delved very deep into DT's discography, out of their three latest this is probably the best. If their older albums sound anything near as good as this, I am sorely missing out, this is the reason why DT are considered some of the best in their genre, their ability to consistently make amazing music is almost unmatched by their peers.

16
Rotting Christ


Theogonia





Although not musically the best album on here, or atmospherically the best even, this album was very important for me. One of the first black metal albums I bought, it dragged me into the rest of the genre with it's power and beauty, the gothic melodies coupled with the black metal shrieks and riffs made for a truly brilliant album that deserves it's place on here.

17
Amorphis


Silent Waters





Ten times better than the album before it, this sees Amorphis going even further back to their death metal roots and creating the best album they have in years. The vocalist sounds at his all time best and the riffs are as brilliant as any they have ever written. The fact that so many of the songs on here are a lot more melodic than many death metal acts is another plus, as it enhances the atmosphere of this already unique album.

18
Dissection


Storm of the Lights Bane





The song 'Night's Blood' is enough reason to put this album here, the fact that it is one of the most brilliant melodic black metal albums ever made is another plus. Had a unique influence on many other bands and helped create the now popular melodic black metal genre.

19
Isis


In The Absence of Truth





Truly a unique experience, the vocals are low in the mix, letting the powerful music take the center stage and wash against you like water, this album simply overflows with atmosphere and every song is only one small part of the album that needs to be heard in its entirety.

20
A Perfect Circle


Thirteenth Step





Dreamy, relaxing and wonderfully enriching. This album is simple progressive rock, but done very very well, with a wonderful vocalist and some odd lyrical aspects. An album that can be listened to many, many times without getting boring.