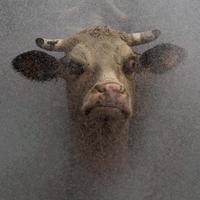 User
Reviews 21
Approval 96%
News Articles 7
Band Edits + Tags 41
Album Edits 419
Album Ratings 1848
Objectivity 85%
Last Active 01-24-10 3:57 pm
Joined 02-04-07
Forum Posts
61
Review Comments 2,299
Mendigo's 2008: Albums

Nay, you don't really have to read through all of that awful comments of mine. But it would be kinda cool. and t'was a good year after all.
1
Son Lux


At War With Walls and Mazes





Sometimes an artist or an album just comes out of nowhere and rules everything in its way meaningless. Ryan Lott (aka Son Lux) is such an artist and "At War With Walls and Mazes" is such an album. An album that is impossible to be put in words, impossible to be categorized even rudimentarily. It spans dozens of genres from classical to electronica, mixes in dashes of soul, jazz and trip hop and delivers it all with the caution of the most sensible singer/songwriters. It lives as much from the incredibly beautiful, complex and yet simple compositions as from the absolutely perfect production, that can go from minimalism to a full-blown orchestra without losing its coherence - without the listener even noticing at first what huge shifts it takes, as seamless as it is. Its songs aim everywhere at once, they fill your ears, your heart, your head and sometimes even your legs with an urgent will to move with the rhythms. "At War With Walls and Mazes" is a triumph on every level, one of the greatest debut albums ever recorded and an achievement that towers above all the rest that has been produced in 2008.

2
The Drones


Havilah





Until this year, this Australian band has been flying completely under my radar. Which seems incredible, now that I've fallen for them: Music full of nostalgia and references to the greatest musicians of the earlier experimental rock scene like Velvet Underground and Tom Waits as well to the most inspiring songwriters from Neil Young over Bob Dylan to Van Morrison - music that although so clearly inspired by others still has an originality rarely found in this genre today and mustn't fear comparison to these classics - which almost says everything about it. Haunting and dark, full of emotion, packed with some of the greatest lyrics I've encountered in a long time ("People are a waste of food / You'll never hear the end / They're only ever happy / When they're burying their friends") and delivered with a infinite portion of talent from all four band members, this is the best true rock album I've heard in a very long time, probably the best of the whole last decade. The Drones have brought classic rock music to the 21st Century.

3
United Nations


United Nations





As there is still no proof of who is behind every of the Reagan masks, we can only assume that this is about the biggest supergroup since Cream. But whoever is making the music, they experiment around with various forms of Hardcore styles with ease and with joy, instead of the genre's usual grim severity and behind the crushing, rough heaviness and emotion there's always lurking fun. Maybe it's because of that, because of the pressure of any big expectations removed, that United Nations were able to record an album like that. But the reasons are meaningless anyway, fact is that this is one of my favorite albums ever released within the Hardcore genre. The production fits perfectly, raw yet broad, the technical talent of every band member is outstanding, the vocals are absorbing and the songs are as filled with ideas as it's possible with only two of them exceeding the 3 minute mark. It probably wasn't even intended to be a great album, but it turned out to be one nevertheless.

4
Kayo Dot


Blue Lambency Downward





What do you say about an album like that. An album by a band that has already released two of the defining masterpieces of this decade. An album which's closest references are as diverse as "Bitches Brew" and "Spirit of Eden". And yet Toby Driver delivers once again. Not the life-changing masterpiece that the band's previous two outings were, but a more subtle, quiet... and awkward affair. The evolution that began almost 10 years back within maudlin of the Well has been taken to a new level when this time any traces of metal are completely absent from a Kayo Dot output. What is left is indefinable at least, a mixture of chamber music, jazz, and experimentation. "Blue Lambency Downward" still has some qualities we've already gotten comfortable with, Mia's soaring violin, a very rich and detailed production (though not as over-the-top perfectionistic as before) and Toby Driver's voice used in a more artistic way than ever before. But everything else is different from scratch: Until the grandiose closer we're deprived of the usual long crescendos and climaxes, instead there are odd soundscapes, unordinary melody-lines and a shift of emphasis away from the guitars to the drumming. The music seems to be more colourful and packed with ideas and things evolve faster than on any Toby Driver output since the days of maudlin of the Well. Yet he manages to keep it all together somehow and fit it into some bigger scheme that finds its final peak in the climax of Symmetrical Arizona - and once again proves that he really is one of the most ambitious and interesting composers around today.

5
Sun Kil Moon


April





I will always remember that line a newspaper once wrote about one of my favorite movie-directors (the Austrian Ulrich Seidl), that goes something like: "it seems when he just looks at something ordinary long enough, it suddenly unfolds a striking beauty." - a beautiful saying, almost a philosophy for life, isn't it? The point is that the same applies for Sun Kil Moon's releases: Out of the constant repetition of certain patterns that maybe wouldn't be too great on their own, Mark Kozelek evolves something tense and beautiful, wonderful songs you can immerse yourself in. Next to top-notch songwriting, it might be both because of the mostly spare instrumentation and the comfortable voice or maybe because of something completely different and indefinable that "April" is one of the most touching and emotionally challenging albums of 2008. What it actually is that makes me love Sun Kil Moon's music so much remains a mystery to me, but I don't care at all once his voice fills my ears.

6
Esoteric


The Maniacal Vale





Ticking in at 100 minutes running length, "The Maniacal Vale" is incredibly long, and the fact that this is slow, crushing Doom Metal doesn't shorten matters either. Esoteric's music is repetive, slow, creeping... some would call it boring. Yet, through that constant repetition and through the including of psychedelic elements into their bone-crushing style "The Maniacal Vale" never gets boring for me. It's a grower, no doubt about that, but now, at the end of the year, it has become my favorite Metal album of 2008, including some of the most wonderful Doom Metal songs I have ever heard, brutal and fragile at the same time.

7
Have a Nice Life


Deathconsciousness





"Deathconsciousness" tells a tale packed on two discs and one 75-page booklet. A fascinating story of grief, passion, religion and most of all death. It is enthralling and haunting like a good book, and will definitely absorb a lot of your time if you let it. In a strange way the lo-fi production of the music that tangles somewhere in a foggy, electronic mist between Shoegaze, Industrial, Post Rock and Drone provides the perfect backdrop for it to evolve, very bleak, dark and creepy, not a listen for a sunny day. The limitation to only a few hundred copies, as well as the fact that this is a complete home-made recording do only deepen the mystery of "Deathconsciousness" further. It is left to hope that the album will cause more talented bands to follow their lead, both in terms of completely turning their backs on exploitative music companies as well as having the nuts to record a conceptual album as brave as this.

8
Bar Kokhba


Lucifer: Book of Angels Volume 10





From the recordings of John Zorn's Book of Angels songbook I have heard so far, this one is easily my favorite. All of them are interesting and enjoyable in their own way, but none of them captures John Zorn's Klezmer compositions as greatly as the tenth output in this series: "Lucifer". It is the first studio album recorded by the Bar Kokhba Sextet since 1998's "The Circle Maker", and it proves once again what a splendid group of musicians they are. The music sounds clear and, most of all, pure. Every one of the members shines and gives an amazing performance, but like with the greatest bands, the combination of the individual musicians is what makes this so excellent. Always relaxed, always seemingly enjoying itself, the album is sparkling with spirit and clarity, with outbursts of improvisational genius within the tightly arranged pieces. This must be one of my favorite Jazz recordings of the last decade.

9
Extra Life


Secular Works





Charlie Looker has previously worked with bands like Dirty Projectors, Zs or Time of Orchids and has made a name for himself as both a guitarist and vocalist. "Secular Works" marks his step out of other band's shadows, and proves what a great musician he really is. The album is a wild conglomerate of styles and genres, though it always maintains one cohesive sound. The experimental compositions combined with the unusual vocal performance which must have been influenced by old sacral pieces form a wonderful, unique avant-garde rock album and make one curious about what step he will take next.

10
Cynic


Traced in Air





"Traced in Air" is Portishead's "Third" of Metal, but even more surprising and epic. Not many bands could return fifteen years after their last output - in this case their debut which until now has gained the status as one of the best metal albums of the 90s - with a follow-up that does neither imitate the first album nor forget about it. Instead it reinterprets the band's style and comes up with an album as fresh and powerful as you can wish for. Like "Focus" this album also feels like an immense amount of ideas packed into as little time as possible, finally ticking in at only 35 minutes. Yet it is so full of everything you can imagine, so compacted and loaded, diverse and varied, going through the most drastic changes in seconds without feeling forced and losing its natural flow. Surprisingly this doesn't make the album harder to grasp. While there is always something left to discover, the album maintains a certain easy-going attitude unusual in Progressive Metal. The melodies are catchy, the guitar solos mindblowing and the diverse vocals do grip you and won't let you go all the way through. The only low point I can think of is a rather personal one, namely that Cynic aren't quite as jazzy anymore. But all the rest adds up to one of the greatest Metal albums of 2008.

11
Opeth


Watershed





I'm still waiting for the day when Opeth really mess up. I'd be the first to cry out: "I knew it! I knew it all the time that they're not the infallible gods of metal you dumb bastards!" But it seems like I have to exercise patience. Opeth did it once again. The line-up change didn't affect their sound at all, they're moving further up the road they've chosen. "Watershed" is yet another inch proggier than their previous albums, leaning more towards neo-prog bands like Porcupine Tree, but also classics like King Crimson than ever before without losing sight of their death metal roots. And the style fits them perfectly right, as if they had never done anything else.

12
Mothlite


The Flax of Reverie





A combination of Post Rock, Chamber Music, Ambient, Classical and Jazz. A very experimental album, including dark and brooding soundscapes as well as glorious and majestic arks of melody and a lot of stuff in between. An experiment that went right, that succeeded at pretty much every level. This and much more is Mothlite's debut "The Flax of Reverie".

13
No-Man


Schoolyard Ghosts





"Schoolyard Ghosts", the latest outcome of Steven Wilson's oldest band No-Man, is a calm and relaxing mixture of art rock, pop and Talk Talk-esque post-rock with a fair share of ambience. It's what impatient listeners might dismiss as "boring" before they even give the album the chance to sink in and unfold its stunning beauty. The combination of vocalist and lyricist Tim Bowness' soft voice and the perfectly thought-out and executed arrangements produce what could be seen as a soft counterpart to Porcupine Tree's "Fear of a Blank Planet". It seems to deal with similar topics and still contains a certain coldness, loneliness and melancholy and even a small, albeit heavy dose of brutality, but unlike Porcupine Tree's album it never abandons hope and warmth in favor of anger and insensibility.

14
Ehnahre


The Man Closing Up





On their debut album, Ehnahre have created a mixture of about every extreme Genre there is: Drone, Sludge, Doom, Death, Grindcore can all be detected within the mix. Four of the members have previously been involved with Kayo Dot, and the influence is clearly visible during certain parts, but their path is a completely different one. Their music also has calmer and more atmospheric passages, but when it hits it does so with sheer brutality, creating controlled chaos with extreme efficiency. "The Man Closing Up" is hard to digest, but once you've got it, it won't let go.

15
Thrice


The Alchemy Index Vols. III and IV...





I belong to those believing that "The Alchemy Index"-series is Thrice's most adventurous and greatest project to date. It is a bold move by which Thrice finally freed them of all boundaries and expectations and it allows them to go ahead doing virtually anything they want. Yet I can't overlook the fact that the second part of it doesn't completely live up to what "Volume I + II: Fire & Water" promised. There are two problems: Firstly the quality of the songs isn't on the constant high level of the first two volumes. When the songs are good they belong to the best Thrice have written (especially Broken Lungs and Child of Dust stand out), but there are also some almost mediocre tracks to be found here (most obviously As the Crow Flies and The Earth Isn't Humming). And secondly "Volume III: Air", while actually being my favorite of the two, cannot capture its element musically as well as the other three segments did. But while not entirely on par with its predecessor the second part of the project is still among Thrice's best works and a worthy conclusion of "The Alchemy Index" as a whole.

16
Elbow


The Seldom Seen Kid





Unlike many other British Pop bands of these days Elbow's greatest talent is their subtlety. Never aiming for hymns and big gestures, but for small nuggets of songs you still keep singing along silently long after listening to them. They are so good at what they do, that you don't even realise it at first, the music goes by smoothly and hardly leaves a big impression until you keep returning to it and wonder how much it grows with every listen. Both musically and lyrically "The Seldom Seen Kid" embraces the definition of great Pop music for me: laid back, light-hearted and sparkling with melody and hope but never overwhelming, and never afraid of maneuvering into deeper waters - when the album does reveal its sad sides it does so with the same quiet self assurance with which it basks in optimism just a song before. The arrangements are kept as sparse as possible without bordering on minimalism, but what remains is used to full extent to back up the cornerstone of Elbow's music: Guy Garvey's raw but very comfortable and emotional voice.

17
Nine Inch Nails


Ghosts I-IV





Sadly, in the wake of "The Slip", Nine Inch Nail's other 2008-output seems to have been almost forgotten. Not because "The Slip" is any better - which it is not - but more likely because of the still unusual marketing strategy: Nine Inch Nails being only the second major act to provide a full-length album as a legal download for free, and the first one to do so with an acceptable sound-quality. And so the hugely experimental and interesting "Ghosts I-IV" has been left behind in favor of a somehow weak attempt at reviving departed glory. "Ghosts I-IV" is an album I wouldn't have expected Trent Reznor to make at that point of his career: 36 dark and creepy instrumentals clustered to four segments of 9 tracks each. The often used deions of "fragments" or "ideas" do appal me a bit, as all of those tracks actually have more thought put into them as almost anything you could hear on the later "traditional" album. The interplay of real instruments and electronic musicianship is as good as Trent Reznor has ever achieved it. There are songs driven by heavily distorted guitars next to rhythm-based tracks, explorations into ambience and the kind of piano pieces I've been waiting for since "Still". Highlighting individual tracks is pointless, as the placing of the songs has been done cleverly enough to really provide four suites of music that can be enjoyed separately, but that are not to be disassembled further.

18
Mount Eerie


Black Wooden Ceiling Opening





Phil Elvrum plays Black Wooden. It's a genre of his own, combining Sludge and Black Metal with lo-fi Folk Rock. Actually it doesn't sound that different from stuff he has already done before with The Microphones, amazing it is nevertheless. There's an awful lot going on during the EPs 21 minutes, the songs ignore usual verse/chorus/verse structures and evolve constantly, every one of them erupting in huge riffs at one point or another. Yet they're all different, every one of the six tracks a unique and thought-out piece of music.

19
Deerhunter


Microcastle





"Microcastle" is a traumatic trip, a claustrophobic mind using Pop music to spread its depressing messages. Shoegaze, Punk, Psychedelic, Stoner, it's all there, shagged and stirred and packed into little swallowable packages. Yet it's in no way an 'easy' album, but a cryptic, tightly structured work. The accompanying album "Weird Era Cont." explores a less polished sound, it is much rougher and edgier. It is also hugely enjoyable, but doesn't have the entrancing component that makes "Microcastle" so great.

20
Ihsahn


angL





Ihsahn is Progressive Black Metal, sometimes even called the Opeth of Black Metal. Which isn't that wrong after all. "angL" is a great album, spanning a huge amount of ideas and genres and blending them into 47 minutes of music. It is tight as hell, incredibly exact and yet not without emotion, much of which is delivered through Ihsahn's great vocal performance. But the technical ability of everyone involved shouldn't be forgotten, as it might be the main reason why "angL" works so well.

21
Mouth of the Architect


Quietly





Mouth of the Architect are essentially a Post Metal band, but of a much lighter and more atmospheric kind than most bands that come to your mind when thinking about that genre. The album title isn't true of course as the album it is far from being quiet, instead there are a lot of crushing, heavy parts. But there are also those kinds of moments that Sigur Rós seem to have forgotten how to produce. Mouth of the Architect are less focused on huge riffs than on melody and structure. Their songs are complex, but not overly complicated, they can be both straight-forward and hold back, relaxing and disturbing, but in the first place they are always wonderfully written and executed.

22
Sleep Parade


Things Can Always Change





The Australian group Sleep Parade has recorded a complex and multi-layered debut album, that has a lot in common with neo-prog bands like Porcupine Tree without really being part of the same style. Actually it is more of an Alternative Rock album, but a very tight and thought-out one. Certain movements reoccur throughout the album and give it a cohesive feeling. The production is huge, walls of sound come crushing upon the listener more often than just once, yet they also know how to handle more quiet moments. Electronic elements are part of a lot of the songs, and they are also done in a way you wouldn't expect from a debut album at all. "Things Can Always Change" is a mesmerizing album, with thought-provoking messages, and it whets one's appetite for another Sleep Parade album.

23
Mesa Verde


The Old Road





A lot of bands have recently begun to mix Post Rock and Screamo, but few have succeeded as well as Mesa Verde on their full length debut "The Old Road". They do not so much divide their songs into calm and heavy parts, but really combine these two elements and use them at once. Of course, there are still moments that are one hundred percent Post Rock - Explosions in the Sky's rawer emotionality comes to mind during those - and some full blown Screamo parts. But for most of the time the album hangs in between, and wonderfully so.

24
Meshuggah


obZen





Being new to Meshuggah I was surprised how much I liked their highly technical music: the album is carried by a tight and virtuosic rhythm section almost on its own, though I don't deny the importance of both guitars and vocals summing up to an organic band sound. But at its core are the complex drum patterns that make it quite hard for the listener to keep up with. There's not much variation on "obZen", neither within the songs nor within the whole album - you might call it repetitive or monotonous, but surprisingly it doesn't get boring after various listens. Instead you constantly move deeper into the fascinating world Meshuggah have created with this record and there's a growing sensation that one day you might understand it.

25
The Dodos


Visiter





"Visiter" is a joyride, a happy trip enhanced with psychedelic spices and crazy rhythms. Yeah, this rhythmic work, I guess it is the main reason why The Dodos stand above the mass of the Indie Pop bands emerging each and everywhere. But then, the melodies are cute as well, the songs are wonderfully written and played with an uncommon combination of precision and fun... and all of that is important as well in making "Visiter" the experience it is. But in the first place it is that ridiculously amazing drumming.

26
Cult of Luna


Eternal Kingdom





Those Trumpets. Cult of Luna's fifth studio album "Eternal Kingdom" is a conventional Sludge/Post Metal album, just the way it should be. Heavy, crushing riffs hitting the listener, acoustic and ambient passages thrown in between, and everything targeting at a highly atmospheric album. And those trumpets...

27
Off Minor


Some Blood





"Some Blood" is like a grown up version of Screamo. The sound of the band is energetic and organic, clear and raw, in-your-face and careful. The way they play and write easily exceeds the genres boundaries without really leaving them behind. It's hard to describe, the easiest way is probably to just state that "Some Blood" is a wonderful album, short but effective, at the same time heavy and sensitive.

28
Bohren & Der Club Of Gore


Dolores





Lounge Jazz played like Doom Metal. That sounds creepy, and creepy it is. On paper it sounds boring as well, but boring it is most definitely not. At least not for me, but for some it might be. Next to the ultra slow rhythms the most emphasis is laid on the keyboard work, and it is done greatly, producing a bleak yet romantic atmosphere. For Bohren & Der Club of Gore the songs are of unusal short length, and the music in general might be a tad more easily accessible than their previous works. That doesn't make it less interesting though.

29
Pygmy Lush


Mount Hope





Folk played by former members of Hardcore legends pg.99. Where their debut album still had heavy explosions and rather extreme Hardcore elements, "Mount Hope" concentrates solely on their softer side. And without former knowledge about the band's background, you'd never guess where they came from, as this is about as relaxed and beautiful as a Folk album can be. Some underlying disturbances can still be sensed, but they never see the day of light. Which would have destroyed the wonderful atmosphere of "Mount Hope" anyway.

30
Jesu/Battle of Mice


Jesu/Battle of Mice Split





Most splits fail not because the bands don't deliver, but because they don't work as cohesive albums. It is all the more surprising that it is the "Jesu / Battle of Mice" split that shows this doesn't always have to be the case. What makes it so surprising is that these bands actually don't have a lot in common. Much to the dislike of many fans, Jesu seem to have finally settled with a softer, electronic Shoegaze sound, whereas Battle of Mice explore much heavier and more Post-Hardcore like material on these two songs than on their Sludge Metal oriented debut album. Both of the sides are great in their own way. Although all in all Battle of Mice have delivered the better two songs, Jesu's side is also great for anyone who isn't constantly bemoaning their change of style. But the magic lies in the combination of these two genres that strangely enough works out well.