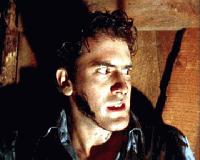 User
Reviews 91
Approval 94%
Soundoffs 68
News Articles 4
Band Edits + Tags 8
Album Edits 221
Album Ratings 1703
Objectivity 72%
Last Active 10-28-11 10:47 pm
Joined 12-29-06
Forum Posts
159
Review Comments 2,754
Updated Upcoming...forced Reformat

Unfortunately I recieved a critical error while updating Windows 7....I tried a restore point, but it fails....my HD says 40GB of space left, yet I couldn't even access those files because I was automatically signed on as a Temporary User...WTF. I reformat. Lose my 90 GBs of music and only recover about....roughly 40 GBs....pretty bad considering most, if not all of what I was going to review is gone now so here's and list....fucking unbelievable really..and no SeaAnemonenisoefoafnaofn I don't have Titus Adronicious (however you spell that last one lol). So fuck offfffff! 5 upcoming. Also if I find I like something on the release list and am interested in reviewing it, it will take precedence over these badboys.
1
Gifts From Enola


Gifts From Enola





Despite my reformat I decided to grab this again because Loyal Eyes Betrayed the Mind was good...but From Fathoms was mediocre. We'll see how this is, I'm hopin' for good post-rock.

2
Archive


Londinium





An extremely unheralded and unknown trip-hop gem. This was released in 1996, a string of albums that shifted away from the trip-hop genre would show that Archive were heading a different direction, but last year's 2009 Controlling Crowds was able to meld all that in one pot. To say the least it was delicious. This deserves a review, I will do it justice.

3
Biosphere


Shenzhou





I've already done a couple of Biosphere reviews, I suppose its time for a third.

4
Chris Clark


Clarence Park





Like Biosphere I've done 2 reviews of Clark's work, his latest release being my last review. His debut Clarence Park remains unreviewed! What the.

5
Four Tet


Dialogue





Both Dialogue and Pause do not have a review...hmmm I decided to go with his debut.