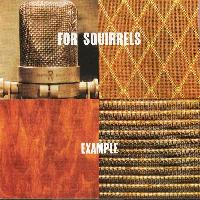 User
Reviews 34
Approval 94%
Soundoffs 241
News Articles 7
Band Edits + Tags 18
Album Edits 34
Album Ratings 1736
Objectivity 77%
Last Active 10-21-17 4:54 pm
Joined 05-29-05
Forum Posts
11,324
Review Comments 18,768
Cream Of The Crap v3.0

idk
1
Abandon All Ships!


Geeving



Haha oh man...with an acronym like AAS, at least their name is fitting. Fuck
this band with a rusty spoon. Honestly, I'm pretty sure Attack Attack!
probed the anal regions of the autotune/metalcore genre, and it resulted in
the birth of crabcore. What in the holy mother of goat piss was this band
trying to accomplish with this album? It's essentially a giant copy-and-paste
of Someday Came Suddenly, which was a garbage album in its own right.
The transitions are about as enthralling as shoving bamboo slits up your
fingernails, and then dipping your hands in a barrel of salt. I'm sure Hot
Topic will be all over these guys' nuts in the coming months. Then again, so
will scene boys. And fuck, just look at that display pic. If that doesn't make
you want to punch them all in the sternum, you have self-control.
2
Never Shout Never


What is Love?



Here we go...Christofer fucking Drew ladies and gents. One often asks,
"how in Moses' gooch does a scene kid with straightened hair wearing
bear hats get laid?" Well, the answer lies within his music. His two greatest
weapons are a ukulele and "love"...pretty sure that gets you a face full of a
jock's armpit in today's society. And for fuck's sake...he actually has a song
called Jane Doe? If that's not a slap in the face to Converge, I don't know
what is. Hopefully they Fault and Fracture this kid's career, because now
they really do have Hell to Pay, leaving them Bitter and Then Some. I think
his mangina would invert.
3
A Skylit Drive


Adelphia



Post-hardcore is the new metalcore. That is, bands that choke on dick can
just label themselves "post-hardcore" and boom, there's a career. Will they
stand out? Fuck no. Oh god, this guy abuses whiny vocals to a new
level...did all post-hardcore singers have to undergo castration as some
sort of fucked up prerequisite to being in a band? "A Skylit Drive, we like
you and we want to sign you. But your singer's voice isn?t high enough, so
you won't get any girls to come to your shows." /unsheaths scalpel. And
these lyrics are generic as hell..."The movement in her hips strikes the hour
as the poison sets in" So deep, man. I'd rather staple my eyelids to
sandpaper while slamming my head in a car door than sit through this
album.
4
Down With Webster


Time To Win Vol. I



Watch the video for Whoa Is Me. Enough said. Fucking horrible. Like
inserting a cucumber through your ear canal and having it come out your
nose. White guys can't rap, except for a few exceptions, and this is just
furthering this stereotype. And to top it off, they labeled it Volume I, as if they expect a whole whack of
shitty albums. "Whoa is me, I'm so whoa, See me decked out
from my head to my toe. Rock guitar and ten shots of whisky, got a chain
on mah neck and a massive hickey" He forgot to mention he had his neck
on an elephant's asshole.
5
Owl City


Ocean Eyes



Or Owl Shitty, as he has come to be known, Adam Young is a cancer. You've
heard Fireflies and wanted to dip your ears in battery acid, but no. The rest
of the album is even worse. Whiny vocals are so hawt, like totally. And lyrics
about getting hugged by lightning bugs just make my life. This sounds like
the ramblings of a lonely boy that wants to appear "sophisticated" but
ends up sounding like a psycho. If I was having dreams of waking up in a
jar with fireflies, I'd commit myself. Oh, here's a soft section...whispering will
get them panties to the ground, for sure. Fat chicks around the world are
orgasming all over their bedspreads. If that doesn't make you puke, this
album will.