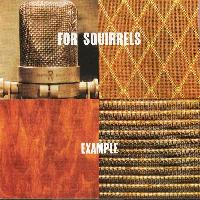 User
Reviews 34
Approval 94%
Soundoffs 241
News Articles 7
Band Edits + Tags 18
Album Edits 34
Album Ratings 1736
Objectivity 77%
Last Active 10-21-17 4:54 pm
Joined 05-29-05
Forum Posts
11,324
Review Comments 18,768
Cream Of The Crap v2.0

More bullshit for your listening pleasure.
1
Blood on the Dance Floor


EPIC



You know you're crunk when your lead singer is pulling in constant rape
allegations. Just straight up ballin. This'll get your head bobbing, like you're
backstage at a Blood On The Dance Floor concert. Make sure you're
underage or they might not let you in. Jesus fuck, this is bad. One song and
I'm already considering reporting their YouTube video for being offensive.
Here's some great comments: "omg ther so AWESOME I wanna meet
them backstage!!! xoxoxox" by xXSceneGURLXx, "thumbs up if when you
first saw them in pics or in concert you cried cuz they were so hot" by
crazyemobitch122 and "like this if you became scene for this band" by
cuteKitty87 with 211 likes. Huh.
2
Emmure


Felony



Alright, time for some hardcore shit! Don't you fuck around with Emmure. Okay, here's a breakdown! And
another!
And another! And another! And another! And another. And another. And
another. And another. And another. And another. And another.. And
another... And another.... And another..... And another...... And
another........ And another. Sweet, there's a different note, phew. It sounds
like he's being molested by elephant tusks. Maybe Torsofuck was onto
something after all. And wow, this video is hilarious. Wiggers, boxing, and
br00tal t00ns. And now they're getting felt up. Wait, back to the boxing?
Why is he wearing a NYY hat? So many questions, Emmure. Don't leave us
in suspense like this!
3
These Kids Wear Crowns


These Kids Wear Crowns EP



Oh for fuck's sake...more of this orange-t shirt-and-blue-pants cocksmoker
synthpop? I had to actually go make a profile for this band, because they
recently just signed their opening record deal and released their self-titled
EP. People around the world rejoiced at the death of Metro Station. Well,
this band has risen from the ashes and is about to lay claim to the world's
most annoying electronic/pop-punk/power-pop/aural rapage band. Don't
believe me? YouTube "Break It Up". A fucking medal to whoever can get
through the first ten seconds. Thanks a lot disBand, that's Stereos and now
these fucks that you've poisoned the airwaves with.
4
Millionaires


Bling Bling Bling!



Because whores have feelings too. Like really. This is just fucking hilarious.
Some of the lines just made me cry with their sheer beauty. "If you get me
drunk, my tits will shut you up, we'll go down to the ground, play around till
the morning". Like, sheer fucking poetry. And they wonder why teenage
girls are starting to make underground pimp rings and auction off their
peers. In what state is this video legal? Fuck, it's like they're Kesha's three
best friends who follow that bitch around and try to leech off her fame.
Comes off just sounding like three drunk snatches passing out outside a
nightclub while that same friend is inside getting keyed in on by a bunch of
forty year old guys. And it's a nightclub in Detroit.
5
Hollywood Undead


Desperate Measures



What the hell? Did I stumble onto an ICP convention? Who the fuck are
these assholes? Hollywood Undead? What the fuck? Why are they wearing
bandanas? Holy balls, nice fucking lyrics. "So I beat the meat like I'm a
fucking butcher and I pump the pussy like I'm Ashton Kutcher." Glorious.
They want to see girls drink and brains shrink. Cool. When the cops show
up, they're getting the finger. Alright. These dudes remind me of the guys
at parties that brag about pounding 40oz in the parking lot and you find
out later they had two beers. Looks like they've been channelling the spirit
of Fred Durst. God, every second of this shit was like ripping another hair
out of my scrotum. This is like the anthem for that hick wigger guy that
works in your warehouse.