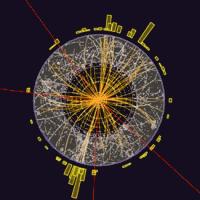 User
Reviews 92
Approval 92%
Soundoffs 36
News Articles 8
Band Edits + Tags 230
Album Edits 1,749
Album Ratings 803
Objectivity 88%
Last Active 07-18-16 9:51 am
Joined 11-10-04
Forum Posts
619
Review Comments 4,961
Piano Music For Beginners

For anyone just entering the realm of piano music, from a personal instrumental practice perspective, here are a few recommended pieces to get you started.
1
Ludvig van Beethoven
Fur Elise

I know, you may be thinking "how" as a beginner... The opening systems (the main theme) of Fur Elise is a great place to get the usage of your fingering over split arppegiated chords. Also, being in A minor makes sight reading development easier.
Sheet music is also readily available.
2
Philip Glass
Opening

His Opening movement from his Glassworks suite is great for the development of polyrhythmic technique between the hands. Such methods are usually introduced to physically enduring pieces such as Chopin's Fantasie Impromptu, but this is a fine place to begin. If you have problems, with the timing, consult a drumming rudiment booklet, or better an instructional DVD with an audiovisual representation of maintaining a simple 3 on 2 rhythm.
Sheet music is harder to find, but can be obtained through "underground" search methods.
3
Frederic Chopin
Prelude in E minor

This piece is fairly complex, but it actually is a good place to learn the sight reading development of chords, and how using them appropriately can produce wonderful effects, when coupled with a simple melodic flow in the right hand.
Sheet music is readily available.
4
Philip Glass
Truman Sleeps

Another Glass composition indeed. Truman Sleeps is a very easy and clear melodic piece. It will introduce the warm/sad key of F minor, and encourage the player to develop a coordination between the rolling notes in the left hand, and the basic singing passage in the right.
Sheet music is unfortunately scarce, but there is one particular copy that seems to circulate on the internet if you look.
5
Charles-Louis Hanon
Finger Exercises

Hanon developed 60 exercises for the development of fingering, which is vital in piano music. His exercises can be draining to play, but they are a good place for strengthening the fingers, and muscle coordination, especially between the hands.
Sheet music is readily available.