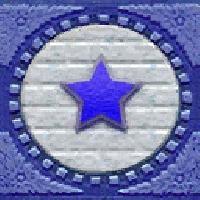 User
Reviews 28
Approval 95%
Soundoffs 8
Album Ratings 255
Objectivity 80%
Last Active 08-12-21 12:38 pm
Joined 06-26-21
Forum Posts
0
Review Comments 636
Justin Timberlake Recordz Ranked

TIMBERlake and TIMBAland? coincidence??
5
Justin Timberlake


Man of the Woods



Best: Say Something / Midnight Summer Jam
Worst: Supplies

Tedious as fuck, with tonal and compositional problems abound. The worst tracks on here are genuinely dreadful - Man of the Woods is like the musical personification of that one kid in your middle-school that had a rap phase and a mixtape that sounded like ass, except replace the rap obsession with a questionable hard-on for country music. It's not a complete wash - songs like "Higher Higher" and "Say Something" are likable and energetic enough in the moment, which is much more than can be said about the lame tracks surrounding them. But "lame" this album certainly is, and it makes you wonder if JT's finally phoning it in after all these years. An easy 2/5.
4
Justin Timberlake


The 20/20 Experience - 2 of 2



Best: You Got It On
Worst: Take Back The Night

The first seeds of doubt in JT's discography. A lackluster followup to a genuinely brilliant, sophisticated pop record, a middling sequel that lacks the consistency and flow of its predecessor. There are moments of 20/20 Part 1's brilliance here and there - "You Got It On", "Murder", "TKO", "Gimme What I Don't Know" and "Amnesia" are so good you almost wish they were kept on 20/20 Part 1 instead of being smacked onto a separate project altogether. But that's just the thing - five great, EP-worthy songs out of a total of twelve does not a great album make, and given how long this record is, the afterglow of those great songs fades pretty quickly. Shaky 3/5.
3
Justin Timberlake


Justified



Best: Cry Me A River
Worst: Right For Me

Simpler times, huh? Justified was a strong debut - it ain't no Channel Orange or Songs About Jane, but it's a setlist of solid pop and RnB, spiked with enough personality and zesty Neptunes + Timbaland production to help the music rise above its generic trappings. Some of the tracks here are pretty dated, and Timberlake sounds like a total greenhorn on this record compared to the smooth, confident JT on 20/20 Experience, but the stuff that works is good enough to justify (there's the zinger) giving JT a debut album at all. 3.5/5.
2
Justin Timberlake


FutureSex/LoveSounds



Best: Title Track / Until The End Of Time
Worst: Chop Me Up

Horrific album title aside, FutureSex is an improvement over Justified in almost every way that counts - composition, production, performance, stage presence, and vibe. That sleek, futuristic sound that would come to define Timberlake and Timbaland's sound as a duo adds a ton of character and class to the simple, straightforward songs present on FutureSex, and it makes the record a sonic delight to listen to even 15 years later. Some obvious low points and dated stylings aside (like "Chop Me Up" and some questionable song lengths), it's the only JT record where I find it tough to pick a favorite out of so many consistently-likable tunes. 4/5, no doubt about it.
1
Justin Timberlake


The 20/20 Experience



Best: Strawberry Bubblegum / Blue Ocean Floor
Worst: Spaceship Coupe (?)

Magnum opus. An almost-uninterrupted run through ten bangarang songs that burn with glitz and glamour, a setlist of classy and complex pop tunes all married to super-shiny production that shows both Timbaland and Timberlake at their finest. Some of the best pop music of the 2010's can be found on this album, an album that ranks among the top tiers of modern pop canon. Everything is excellent across to the board, to the point where even the weakest song is a rock-solid slow jam. The arrangements are somewhat predictable throughout, and the lyrics are a little too unimaginative and cheesy for an album that aches to express its sophistication and maturity, but those're basically the only factors that hold 20/20 Experience back from being a 5/5. So instead, it gets a very strong, well-deserved 4.5/5.