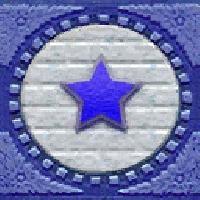 User
Reviews 28
Approval 95%
Soundoffs 8
Album Ratings 255
Objectivity 80%
Last Active 08-12-21 12:38 pm
Joined 06-26-21
Forum Posts
0
Review Comments 636
Maroon 5 Properly Ranked (Sputcore)

aight, let's settle this Maroon 5 business once and for all and be done wit it.
7
Maroon 5


Jordi



Best: ?????
Worst: Everything

Disasterpiece of pop music. Jordi is just awful, man. The songwriting is sloppy and careless across the board, the beatz are nonexistent, Adam Levine's barely even trying anymore, and no one's even bothering to pretend that this is an album produced by a band of actual, living people anymore. Probably the worst record of 2021 so far. If this is not the nadir of Maroon 5's discography, then their next album's gonna be *really* fucking rough. 0/5.
6
Maroon 5


Red Pill Blues



Best: Lips On You
Worst: Closure (secretly Wait)

I guess it's not anywhere near as vile as Jordi, an album that doesn't even qualify as music. But Red Pill Blues is pretty damn bad all the same. It's an utterly shameless record, full of irritating, "trendy" songs that can't even sound all that good in addition to having no personality whatsoever. "Closure" is definitely not the worst track on this record but it's the one that insults me the most. Eleven minutes of jazz fusion jamming? So you *have* been a band all this time, and you just deliberately chose not to be one? Fuck you. One of the most hackneyed songs they've ever made, a blatant, unsubtle reminder that they exist, because people *were* forgetting and needed to be reminded. 1.5/5.
5
Maroon 5


Overexposed



Best: One More Night
Worst: Fortune Teller

The cracks were starting to show in Hands All Over, and Overexposed was the breaking point. Overexposed is not the most blatant, egregious example of selling out Maroon 5's given us, and there's a handful of decent songs hidden amongst the wreckage (which is more than you can say for RPB and Jordi), but just because it's not a howling, nightmarish slog doesn't mean it's not bad. It's a bad, shallow record, the sound of a band slowly fading into monotony. 2/5.
4
Maroon 5


V



Best: Unkiss Me
Worst: In Your Pocket

Call it stockholm syndrome, maybe bad judgment brought on by lowered standards, but I'm a little taken by V. A little. Compared to 5-7, anyway. And I think I know why: you can actually hear the band in this record! Not all of the time, mind you, but sometimes, you can hear actual instruments from the guys that aren't Adam Levine and his producers *way* more than the previous records on this list. This is not a good record, but it's not an exceptionally bad record?? Mostly, it's just nothing interesting. There's definitely some bad songs here (Maps is fucking terrible, ditto for that fucking howl in Animals), but there's a few more highlights than I remember (Unkiss Me, Coming Back For You). A low-ish 2.5/5.
3
Maroon 5


Hands All Over



Best: Just A Feeling / Give A Little More
Worst: Hands All Over

This is a decent record, actually. I think I like it a little more than when I reviewed it, in retrospect. There's something arresting and joyful about songs like "Stutter" and "Give A Little More", and it still feels like the band's trying to bring some energy and swagger to the table - the highlights of this record and some of the B-sides would have made for an excellent EP. All of this is not quite the same as calling it "great", though, because it isn't. There's a dry spell around the middle of Hands All Over that kills its momentum, and "Moves Like Jagger" is actually not a good song. It's a complete and total product of The Voice and nothing more, the song that completely ruined Maroon 5 and changed the entire course of their career, and it can't even slap that hard. 3/5, albeit a finicky 3/5.
2
Maroon 5


It Won't Be Soon Before Long



Best: Back At Your Door / Wake Up Call
Worst: Can't Stop

Now we're talking. An honest-to-god *good* record, a really good record at that, with some of Maroon 5's sharpest music, period. This is not quite as solid as Jane is - there's more throwaway filler moments than there are on that tightly-packed debut, and it's a little too obvious that Maroon 5 was pulling from artists like The Police and Prince at the time, to the point where the songs where these influences become obvious come off as a little thin and transparent. But there isn't a single terrible song on this record (which, I am sad to say, puts it way above the median of Maroon 5 material these days), and there's nothing about the music quality that suggests the band's peak was anywhere close to dying off. A high 3.5/5.
1
Maroon 5


Songs About Jane



Best: This Love / Sunday Morning
Worst: Not Coming Home

Based. Maroon 5 firing on all cylinders, and man, it's a fucking treat. This is an obvious #1 to most, but it's not hard to see why. Songs About Jane is passionate, lively, and funky, an emotionally satisfying collection of strong, fully-realized pop songs from start to finish. Even the "worst" song on here is actually pretty alright, all things considered. Jane's biggest flaw is probably the arrangement of its tracks - it's really strange that the mellow "She Will Be Loved" comes right after the screaming finale of "Shiver", and putting the vibrant, jazzy "Sunday Morning" right next to the downright creepy "Secret" was an... interesting choice. But who actually cares when the songs are *this* quality? If it was just a little more cohesive, it'd be an ironclad mastapiece. Instead, it merely gets a well-earned 4.5/5.