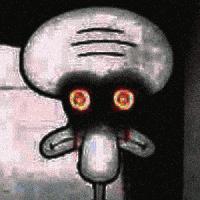 User

Soundoffs 440
Album Ratings 1032
Objectivity 75%

Last Active 07-12-22 7:18 am
Joined 05-21-21

Review Comments 66


The Microphones Ranked

nO releases by mount eerie, and not counting any compilations (song islands, tests etc)
5
The Microphones


It Was Hot, We Stayed In The Water





Only five of them. I thought this would be a lot more exciting than it turns out, but anyway. The Pull, and The Glow are standout tracks on this. It feels like a natural progression from their debut, but seems more like a launching pad, where they focus their sound and cut out unnecessary fuzz.

4
The Microphones


Don't Wake Me Up





The debut bumps ahead of its follow up for the sheer boldness of it. I love this album, I love ALL the albums the Microphones made

3
The Microphones


Microphones in 2020





This encapsulates legacy, progression and change in one massive song that would resonate with anyone who's ever dreamed of anything bigger. You need to listen a few times to get the full picture too, which for such a simple concept, I do appreciate. Simple but never boring, a very underrated album.

2
The Microphones


Mount Eerie





Another really beautiful conceptual album, there is the one bit where it's like half rapping in the Big Black Death section, but The Sun is just a top 3 Microphones track, brilliant beautiful ambient buildup, and of course being a direct follow up to the end of...

1
The Microphones


The Glow Pt. 2





One of the best albums of all time, my absolute favourite atmosphere for any album ever. Not a bad song on this one, top 5 for me. In my all time rankings, this album has not been topped since its release.