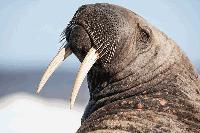 User
Soundoffs 2
Album Ratings 440
Objectivity 74%
Last Active 12-14-21 4:12 pm
Joined 06-10-20
Forum Posts
1
Review Comments 1,130
Covid Shows

Over the past year only a few bands have put together a live-streamed show for one reason or another. List is shows I've watched/ the only place I have to advertise that Hypno5e did a live show a week ago and it's still up for streaming.
1
TesseracT


Sonder





Show was tight as always and a great laser show. Definitely glad I caught it and I hope, at some point, they sell recordings of it.

2
Leprous


Malina





Caught both Malina and Pitfalls in their entirety. Night one was great because I hadn't spent much time with Malina, but Pitfalls is an incredible album. Also incredibly chilling when, after the announcement of "The Last Milestone", some dude from the crowd began to cheer loudly and Einar stared into his soul and said "That's not appropriate for this one." Looked it up later and found out he wrote it about his father's suicide. That song's performance alone was worth the ticket.

3
Hypno5e


A Distant (Dark) Source





Streamed last week but I missed it so I'm buying a ticket to watch it this weekend (you can watch it until the 14th). If you haven't checked out Hypno5e yet, do yourself a service and check them out. Their brand of cinematic, atmospheric metal is a helluva experience.