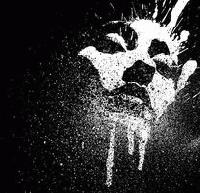 User
Soundoffs 8
Album Ratings 287
Objectivity 57%
Last Active 12-17-21 10:55 pm
Joined 07-19-19
Forum Posts
0
Review Comments 3,121
Lamb Of God albums (worst to best)
7
Lamb of God


VII: Sturm und Drang





Feels stale and average for the most part besides some good moments here and there, but nothing truly impressive.

6
Lamb of God


Ashes of the Wake





To this day, i don't get the hype over this one, isn't bad by any mean, there are some really good tracks, however, most of them are simplistic and predictable, very overrated imo.

5
Lamb of God


Resolution





Isn't as terrible as i thought at first, it has a bounch of bangers but a few fillers too, still pretty good overall.

4
Lamb of God


New American Gospel





This one could be a guilty pleasure, production isn't great but songs are groovie and raw, very underrated.

3
Lamb of God


Sacrament





Always loved the sinister vibe it has from the beginning, it contains truly memorable themes.

2
Lamb of God


Wrath





Another underrated album imo, it goes really hard and every track have enough personality to distinguish from one another.

1
Lamb of God


As the Palaces Burn





This is arguably one of my favorite albums of all time, i felt in love with it ever since i first listened to it, every single track it's so memorable, it has THE riffs and the song writing overall it's amazing, this is their best by a long shot.