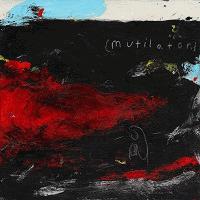 User
Reviews 63
Approval 68%
Soundoffs 113
News Articles 3
Band Edits + Tags 76
Album Edits 126
Album Ratings 1390
Objectivity 77%
Last Active 07-04-21 9:28 pm
Joined 01-26-18
Forum Posts
34
Review Comments 13,012
Some Landmark Albums In My Life

Music has always played an important role in my upbringing, and these are some landmarks that changed my taste in multiple different ways.
1
White Zombie


Astro Creep: 2000





Ah, Zombie... the nostalgic love for this album (as well as Hellbilly Deluxe) goes way back. My family used to play this for me before I even learned to talk, and introduced me to the world of rock and metal. I could've used other examples, such as the first two Linkin Park albums, or "Ride the Lightning" and "...And Justice for All" by Metallica, but this came earlier than all of those.

2
Kelly Clarkson


Breakaway





One of the first albums I ever bought, and it probably explains why I'm still a bit of a "poptimist" so to say. The rockier edge of this album appealed to me young, but the poppier hooks are still ingrained in my brain to this day. I bet your ass I can still sing "Behind These Hazel Eyes" or "Walk Away", albeit probably not as high as Clarkson did back in the day.

3
My Chemical Romance


The Black Parade





This one introduced me to the more "emo" wing of the rock genre, with its bombastic hooks, dark themes, and distinct vocal performances from Gerard Way. I didn't really think too much about it until MUCH later, but this album has stuck with me for well over ten years. Although nowadays I feel more of a connection with the first two albums from this band, this one's still a fun listen.

4
Avenged Sevenfold


Waking the Fallen





First metalcore album I ever bought, roughly a year before I really started carving my own path with regards to my taste. My choices slowly shifted away from what I had originally listened to as a child from this point forward.

5
Bring Me The Horizon


There Is a Hell, Believe Me I've Seen It...





This is it; the catalyst that ultimately started my deformation into the emotionally distraught, fucked up 19-year-old I am today. To be fair, considering the circumstances in which I found this album in mid-2013, I very well could have just rejected it out of spite. I didn't; I just let the emotions take over, with this album and Sempiternal being the soundtrack for my inevitable decline.